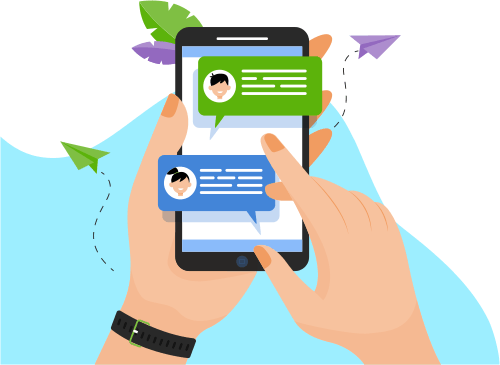 Now you can Instantly Chat with Roshan!
About Me
✓ 12 yrs. expertise in IT with extensive background in Microsoft Technology ✓ Skilled in all phases of the software development lifecycle ✓ Expert in translating business requirements into technical solutions & fanatical about quality, usabi...xpert in translating business requirements into technical solutions & fanatical about quality, usability, security & scalability
✓ Design, build, and maintain efficient, reusable, and reliable C# code & Scripts.
✓ Strong development experience in Azure, ASP.Net MVC, .Net Core
✓ Proficient in ASP.NET Web API in .NET based web applications using IIS
✓ Proficient in frameworks such as ASP.NET MVC, and Entity Framework
✓ Strong hands-on experience in jQuery, Angular, Html5, CSS3, Bootstrap
✓ Strong hands-on experience in API Integration, Entity Framework (EF), MS Sql Server
✓ Experience in migrating ASP.NET applications to ASP.NET Core.
✓ Experience in developing and debugging .Net application
✓ Infrastructure automation through DevOps scripting using PowerShell
✓ Experience in automating applications using Appium
✓ Experience in performance optimization techniques.
✓ Proven experience with software development life cycle (SDLC) and Agile methodologies
✓ Identified bottlenecks and bugs, and devise solutions to these problems
✓ Client interaction, Ownership & execution of project alone and customer query handling skills.
✓ Curious and passionate, able to take initiatives & work as Individual contributor.
✓ Effectively collaborates and communicates with stakeholders and users to ensure customer satisfaction.
✓ Highly adaptable in quickly changing technical environments with excellent Verbal & written communication skills.
✓ Received CTO, EoQ, Client appreciation & Dream Team award for excellence in Performance, Quality & Cost.
✓ Eager to learn new things to keep up with the cutting edge of technology.
Show More
Skills
Web Development
Development Tools
Programming Language
Operating System
Others
Database