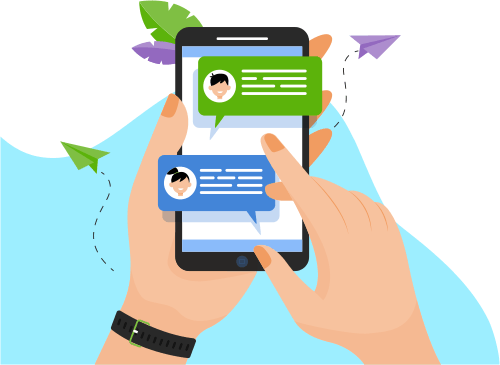 Now you can Instantly Chat with Rajesh kumar!
About Me
I have been working as a Salesforce Developer/Consultant for multiple clients. I've got more than 6+ years of experience in development, design, and configurations.
I approach the project in the below manner
* Understand your b..., and configurations.
I approach the project in the below manner
* Understand your business in detail. Once I know them than building it will not be the problem.
* Discuss the current Implementation and the major Pain Points.
* Gather the Requirements.
* Prioritize the requirements and then break them into Modules.
* Follow the Agile methodology in delivering each Module.

* Expert in all the Functional Areas i.e. Data management, Forecasting, Invoice, Accounts, Contacts, Leads, Campaigns, Opportunities, Quotes, Dashboards, Reports, Portals, Sites, Integrations and many more. 
*Expert in admin Areas like Configuring Salesforce.com,Object/Field Creation,Setting up Users, Roles & Profiles,Creating Workflow Rules,Writing Validation Rules,Creating Page Layouts,Loading data via Data Loader & Jitterbit Data Loader,Amazing analytics by creating various Reports & Dashboards,Sharing Rules,Views / Lookup / Search,Chatter Functionality,AppExchange Tools,Home Page Components,Multi-Currency,Data Cleansing,Data Research and Setting up Campaigns & Email Marketing Tools.
* Expert in coding : Apex Classes,Apex Triggers,Visual Force pages,Sites,Integration (WSDL / JSON/ XML),Rest API,Web services,Developing AppExchange Products,J Queries, Java Scripts,Angular js,Bootstrap UI. Will make sure that I design the Pages in a manner which will increase the productivity and efficiency of your system.

* Experience of Integrating the Salesforce.com with websites and 3rd party systems like SAP, Siebel, MySQL, HighRise, Quickbooks, TrustFort, Zoho etc and if required will be able to do the same for you. Done these integrations with the help of JSON as well as XML Calls. In short, understand the web services very well and can do bi-directional, real-time integration easily.
* Installed various 3rd party Apps and don't see using them as a challenge. The most common ones are DbSync, Conga, Timba, Dupe catcher, Quickbooks, and many more. Look at my Portfolio for a Glimpse of the few.
* Rate me 10/10 on setting up the Salesforce.com. Guarantee you that if anything can be done in salesforce.com then I will be able to do the same.
*Highly experienced with javascript, JSON, XML, and web services.
*In addition to I am expertise in Java and Java-based development works and also running it on Heroku, Amazon, Oracle, Openshift and Jilastic servers.
*Expertise in setting up the process like jira,desk.com, bamboo or Jenkins, Hudson, git(bitbucket or github.com).
 
Show More
Skills
Development Tools
Web Development
Data & Analytics
Others