Mahesh babu P.
O365 / SharePoint 2013 / SharePoint Online / Azure / .Net / JavaScript Professional

Hyderabad , India
O365 / SharePoint 2013 / SharePoint Online / Azure / .Net / JavaScript Professional
7 Years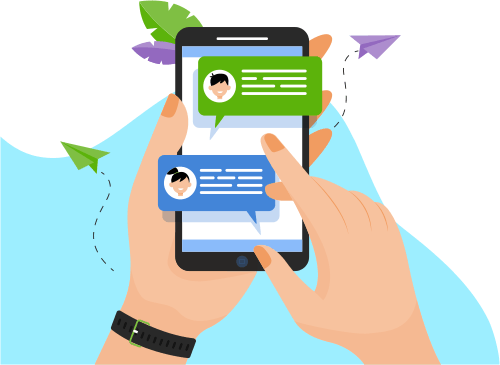 Now you can Instantly Chat with Mahesh babu!
About Me
• Hands on experience in design and development of Windows and Web based Applications using Microsoft technologies.
• Experience in software development using .Net framework, C#, ASP.NET, ADO.NET, SQL Server, WCF and Visual Studio.
•...e development using .Net framework, C#, ASP.NET, ADO.NET, SQL Server, WCF and Visual Studio.
• Experience in all the phases of System Development Life Cycle (SDLC) such as analyzing, designing, coding, testing, debugging, deployment and documentation.
• Good Knowledge and hands-on experience in Installing, Configuring, Developing and Administrating SPS 2010, SPS 2013, SPS 2016 and Office 365.
• Good Knowledge on SharePoint 2016 features and enhancements.
• Migration from SharePoint Server 2010 to SharePoint Server 2013 exposure.
• Hands on experience on Migration of Sites, lists, libraries content and custom developed applications from SharePoint 2013 to Office 365, SharePoint-hosted apps, Provider-hosted apps, Azure services and Azure apps (Web App, AD App, Function App, Logic App), Microsoft Flows, SharePoint 2010 and 2013 designer workflows, customizing Enterprise Site Collections, Templates, Sites, List, Libraries, Web parts, Content Types, Site Columns, User Groups, InfoPath and List Views for branding of SharePoint Portal, writing PowerShell scripts for installing and deploying SharePoint services and applications.
• Good experience on REST API calls, LINQ queries, CAML queries, CSOM, JSOM and SSOM.
• Good exposure in creating and configuring SharePoint Service Applications for User Profiles, Search, Secure Store Service, Business Data Connectivity and Managed Metadata Service.
• Created custom Display Templates for Content Search Web Part and Custom Refiners Control Display Templates.
• Experience and sound knowledge on Object Oriented Programming and Design (OOPD).
• An energetic and goal-oriented team player, Team Lead possessing good communication and interpersonal skills
Show More
Skills
Web Development
Programming Language
Development Tools
Others
Database
Software Engineering
Portfolio Projects
Role
Project Manager (Team Lead)
Description
Project Tracker is an application that contains workflows with certain milestones that will be used as part tasks accomplishments. Here we have .Net core web API through which the CRUD operations will be performed in Azure Cosmos DB and there will be an Azure function that triggers on any action performed on Cosmos database and creates Azure logic apps dynamically in Azure portal. This logic app is a workflow that has 'N' number of milestones where each milestone has its own set of tasks to accomplish and approval process. These dynamically created logic apps will be consumed as a workflow in a .Net application based on their requirement.
Show More
Show Less
Role
Project Manager (Team Lead)
Description
A SharePoint site to track and manage the loan status that has ability to fetch data from the data warehouse, assign & update tasks, search loans, trigger notifications for action items and secured role-based access. It includes reporting, dashboards, loan workspace and Admin workspace
Show More
Show Less
Company
Connection Portal Migration
Role
Project Manager (Team Lead)
Description
 Migrating the SharePoint 2013 Sites to SharePoint Online, overall 1000 sites 20 site collections migrating to Online. Preparing the recommendations on each site which template need to use and setting up the governance on tenant level and implementing the site policies on each site. Designing and developing designer workflows to automate the site provisioning and their permissions. Migrating custom developed application from SharePoint 2013 to SharePoint online (O365) by converting them to Provider hosted apps.
Show More
Show Less