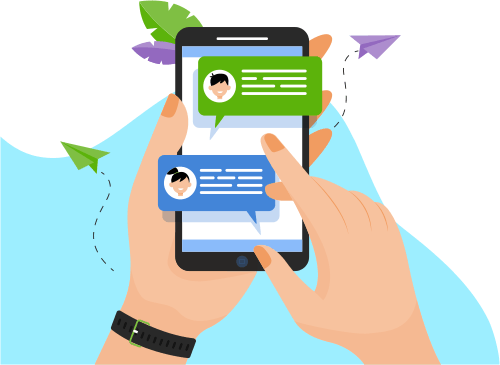 Now you can Instantly Chat with Vasanth!
About Me
7+ years of Information Technology experience in understanding and analyzing the Pega requirements, onsite and offshore management of product development.
Core development experience of 7 years in PRPC V8.1,  V7.

...

Core development experience of 7 years in PRPC V8.1,  V7.x and PRPC V6.2, building an end to end project from the scratch.
Expert knowledge of PEGA8.x, PEGA 7.x, PEGA 6.
Worked in Pega applications in Waterfall and Scrum methodologies.
Have expertise in development of PRPC rules of categories: Property, Process, User Interface, Technical, Security, Decision, Data Model, Connectors and Services.
Involved in complex trouble shooting in Pega applications using rules Inspector, Clipboard, Tracer, PAL.
Involved in effort estimation in various projects.
Team player with effective communication skills.
Also worked in Pega CPM framework.
Excellent interpersonal communication, presentation skills and leadership qualities.
Proficient in PEGA Methodology implementation cycle, including business process modeling, development, testing and deployment.
My roles included various responsibilities requiring technical, problem solving and analytical skills in a constantly changing work environment.
Show More