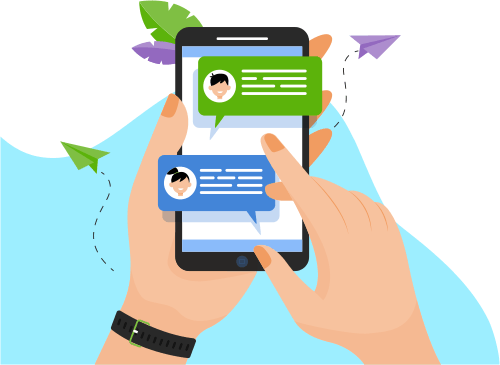 Now you can Instantly Chat with Mohammed!
About Me
Responsibilities:
1. Have developed a Microservice for easy transactions as an Adaptor.
2. Managing the transactions of AmEx, Mastercard, and Visa by microservice.
3. Managing the Operation Dashboard which holds the data of organizatio...nd Visa by microservice.
3. Managing the Operation Dashboard which holds the data of organizations.
4. Optimizing the code and making its performance increase by 10-15%.
5. Implementing requirements specified by the Product team and the client.
6. Managing the Production Bugs and giving them instant solutions.
7. Identify and fix bottlenecks that may arise from inefficient code.
8. Writing detailed documentation around the code for easy understanding.
9. Designing and implementing low-latency, high-availability, and performant applications 10. Working closely with front-end developers.
11. Implementation of security and data protection
12. Working with ORM libraries.
Skills to manage the responsibilities:
#1 Python- Django
#2 REST API
#3 HTML5 & CSS3
#4 AWS (EC2,S3)
#5 Status Tracking tools (JIRA)
#6 Practical Knowledge of RDBMS.
#7 Pivotal Cloud Foundry Platform (GitHub, Bitbucket)
#8 Linux (CLI)
#9 Handling the Asynchronous tasks using Redis, RabbitMq and Celery.
#10 MicroService Architecture
#11 Containerisation using Docker.
#12 Good understanding of Data structures and Algorithms.
#13 Effective Coding with proper design.
Show More
Skills
Others
Web Development
Development Tools
Programming Language
Database
Digital Marketing
Operating System
Mobile Apps
Software Testing
Software Engineering
Portfolio Projects
Company
Microservice for ease of Transaction
Description
Developing a microservice to manage the transaction flow of credit cards.
Show More
Show Less
Company
Application for Card Management
Description
An application for adding credicard details based on the network(masercard, visa or amex) with respective configuration of the Organisation.
Show More
Show Less