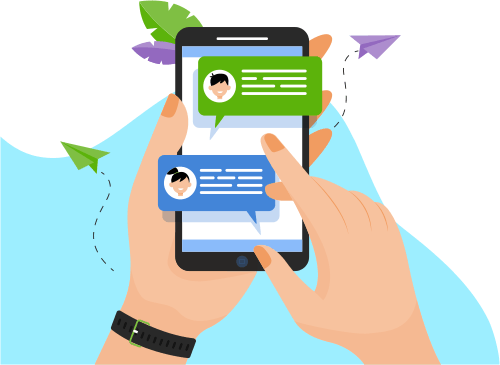 Now you can Instantly Chat with Ravi!
About Me
As a Devops engineer i have been involved in developing CI/CD pipelines for application delivery and deployment in which i have used Github and Bitbucket for source code management, Maven and Ant as a Build tool,Jenkins as a continuous integration...bucket for source code management, Maven and Ant as a Build tool,Jenkins as a continuous integration tool, Sonarqube for code quality inspection, Artifactory as a Binary Repository Manager ,Docker as a Containerization tool, Docker Swarm and Kubernetes as Containerization Orchestration tools. I also have experience in using Configuration Management tools like Ansible and Puppet. Apart from this i have beginner level experience in defining and provisioning infrastructure using Terraform.
As an AWS Cloud Developer i have hands-on experience in using various AWS Cloud Services like EC2,S3,RDS,Elastic BeanStalk,ELB,VPC,IAM and AWS Devops for developing and managing Cloud based applications.
Show More
Skills
Software Testing
Software Engineering
Others
Development Tools
Programming Language
Web Development
Data & Analytics
Database
Mobile Apps
Operating System
Portfolio Projects
Company
Application Development Lifecycle Management(ADLM)
Description
The project mainly deals with the development of custom components and administration of software/application development tools. Activities includes development and support of Java based custom components mainly for automating the huge manual effort involved in the administration and maintenance of the software/application development tools, development of python and unix shell scripts to automate small to medium level manual tasks,creation and configuration of Jira and Jira Service Desk projects which involves project customizations(like configuring screens, fields, workflows, issue types , priorities, issue security schemes etc),development of groovy scripts for behaviors and post functions in Jira and Jira Service Desk workflows, creation and configuration of CI/CD pipelines using popular devops tools,development of integration solutions using popular iPaas Integration tool Dell Boomi. Development of custom ETL solutions and creation of interactive google dashboard reports by creating jobs and transformations using Pentaho PDI Tool.
Show More
Show Less
Role
Project Manager (Team Lead)
Description
I mainly worked on deployments, inculcating Devops Practices and doing POC's and implementations on AWS. Apart from this I also worked on Development and Admininstration of Atlassian tools like Jira, Jira Service Desk, Confluence and Bitbucket.
Show More
Show Less
Description
Worked on understanding the architecture and the configuration of various Jenkins instances present in different sites / locations used by the Team. Working on going through the Multi Phase Jenkins Job configurations used by the Team for generating Nimble OS Packages. Worked on a shell script which automated the manual effort of doing SODB updates whenever the default branch is released and updated. Created a Jenkins Job which will monitor space occupied by few NFS partitions, mark the build as unstable and notify the team via email if it crosses a certain threshold. Working on going through the python and shell scripts used by the Team for various purposes. Working on various customization,enhancement,issue fix and access requests raised by the users. Working on Development and Administration of Jira , Jira Service Desk and
Show More
Show Less