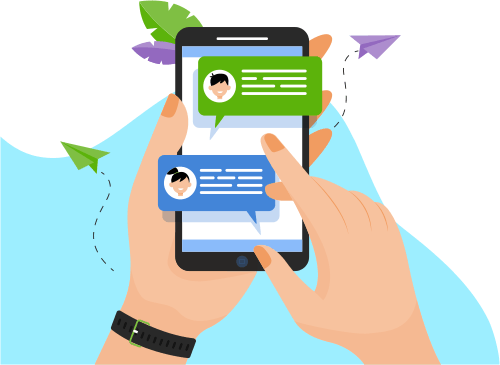 Now you can Instantly Chat with Sudhir!
About Me
My strongest skills and how I learned them...
I am smart and hard worker, punctual, collaborative person, have always preferred to work in groups but sometimes I worked as individual contributor. My strengths lie within .NET Technologies. ...groups but sometimes I worked as individual contributor. My strengths lie within .NET Technologies. I was lucky to work with some very knowledgeable senior developers at my first workplace. I have also had a lot of hands-on experience in recent years.
What I am looking for...
I'm looking for a backend developer position, .NET developer or a full-stack position with a focus on backend. I'm open to trying new technologies but I'm highly experienced in .NET technologies. I would love to share my knowledge, potentially in a technical leadership role.
One fact (outside of work) about me...
I am interested in Travelling and food lover, swimmer and I like to surf on internet.
Additional information
OBJECTIVE
I intend to establish myself as Software Engineer with an integrated business solution provider
through a long-time commitment, contributing to the company's growth and in turn ensuring personal
growth within the organization. I believe that my technical, interpersonal and communication skills
will enable me in facing the challenging career ahead., PROFFESIONAL SUMMARY
* Software Engineer with 6 Year and 6 months total Experience in Requirement gathering, Design,
development, optimization and maintenance of the products, according to project requirements
and establishing quality standards and Testing of Products.
* Currently associated with Allscripts India LLP, Pune. as a Sr. Software Engineer in Product
development using C#, ASP.Net Core, Entity Framework, WinForms, Web API 2.0, Azure SQL etc. as
back-end.
* Having 6 months experience of Product Testing by Manually or Sometimes by using Selenium having
backend database as Oracle, MySQL, SQL Server.
* Good Command over commercial RDBMS such as SQL Server 2008 R2 & 2012, SQL Server 2012, SQL
Server 2014.
* Excellent understanding of OOP (Object Oriented Programming) & SDLC, SOLID Principles.
* Good Exposure in all phases of Software Development Life Cycle.
* Exposure of On-Site Visit.
* Ability of learning new technologies with in the required stipulated time period, and to
implement those technologies at work.
* Involved in delivering technical design document Like SRS, Use cases, Flow diagrams, Release
Notes & Impact analysis etc., VALUES AND BELIEFS
* Ability to multi-task under pressure and work independently with minimal supervision.
* Commitments & sense of Responsibility.
* Strong belief in own capability and ideas, exhibiting a 'can do' attitude and seeing problem
as 'solvable'.
Show More
Skills
Web Development
Programming Language
Data & Analytics
Database
Operating System
Others
Software Engineering