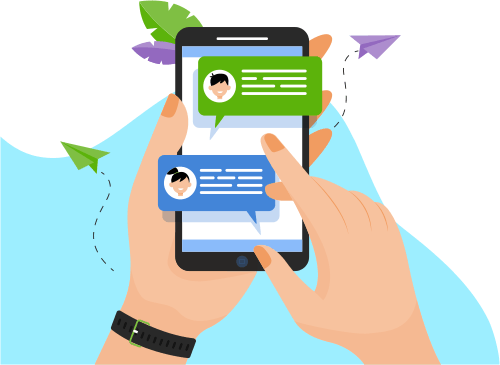 Now you can Instantly Chat with Ashley!
About Me
ACHIEVEMENTS, SKILLS and ABILITIES
Director Platform Development & Systems Integration (PDSI): I have been the Director – Platform Development & System Integration (PDS

...
In the context of the above I have led the transformation of the business through:
Adopting integrated development and delivery platforms such as Microsoft's ALM and then updating to DevOps. This was accomplished with Microsoft's assistance, and has delivered 30% of operational cost savings, higher developer productivity and a higher quality of software releases. The link below is to a case study on the Microsoft site:
https://customers.microsoft.com/Pages/CustomerStory.aspx?recid=11195;
Upgrading the skills of architects and the development skills of the software engineers under my management, by having them trained and certified as 'Design for Lean Six Sigma' (DfLSS) for software development, which is a Xerox certification;
Leading in Transformation of service delivery from Conduent's partners such as Cognizant to ensure that every sector across which service is provided, achieves and maintains CMMI Level 5 certification;
Developing and implementing frameworks in collaboration with Conduent's partners, for Application Development & Maintenance (ADM) and Quality Assurance & Testing to improve the quality of service delivery to Conduent's clients;
Managing a metrics driven service provision organization;
Reducing the annual cumulative attrition rate to 9% in contrast to the industry's average of 29%...
Data-warehouse & Business Intelligence Consultant: I was employed as a Senior Business Intelligence  Systems Consultant to SAHI-Tech. SAHI-Tech has a number of Philippines Govt. Data-warehouse projects. The ETL technology being used ranges from IBM's Datastage version, to Microsoft's SSIS, and Oracle's ODI. Information Analyzer is used for data profiling and Quality Stage for data quality management. Databases vary from DB2, Sybase ASE, Sybase IQ, SQL Server, to Oracle. For Reporting MS SSAS,SSRS, IBM's Cognos and Business Objects are used.
In 2007 & 2008 I was the Project Manager on an IBM data-warehouse project for the Philippines Govt. I was employed by an IBM partner company called Titan Technology Partners (TTP USA), previously known as SINMAX Global Technologies.
4.     Data-warehouse, Business Intelligence Development & Training: Over the last 5 years, I developed the Analytics and  Business Intelligence systems for ClientLogic (USA).
5.     GIS/GPS Business Intelligence Systems Development: I have researched and developed GIS & GPS applications in connection with  a large Indian Government programme to add value to their digital data. The applications will be used by the public and industry after it has been approved by the government. Some of the key areas relate to Telematics, Telemetry and Location Based Services.
6.     Data-warehouse, Business Intelligence Development/Training as a Data-Science Consultant : My research, analytical and IT systems integration services have been used by industry along various verticals during my tenure with Data-Science that include:
·       Manufacturing (Australian Wool/Livestock/Grain Industries)
·       Transport & Logistics (Karnataka State Road Transport Corporation, Bangalore Metropolitan Transport Corporation)
·       Telecommunications (GSM/GPRS operators)
·       Healthcare (Pharmaceutical Market Research-ORG Marg)
·       Business Locations Research (a partner on the Government Survey of India  GIS project)
5.      Strategic Business Intelligence Development & Training Consultant: (To define Best Practice Management & Business Intelligence Software Systems for the primary industries in Australia: The project was funded by the WOOLMARK Company (An Australian Federal Govt Research Corporation) . It was  in association with two other major research corporations. The project was managed by the Assoc Dean of the University of Melbourne (Dept of Economics and Management). The Australian Bureau of Agricultural and Resource Economics (ABARE) managed the data collection. As a communication process from government to industry, specialized training initiatives were conducted across Australia.
6.      Business Intelligence (Technology Research Management) Consultant: (Required a sound knowledge of Best Practice Business Model Research, & Business Intelligence Systems) : Conducted a major Technology Audit of Business-GIS and Business Intelligence Systems employed by the research community and the research administration corporations on research projects worth approximately $500 million for the International Wool Secretariat (Australia) on a national basis and included major research providers such as the Commonwealth Scientific Industrial Research Organisation (CSIRO), Departments of Agriculture, Departments of Natural Resources and Environment, Universities and private establishments.
7.      United Nations Assistant Advisor (Business Intelligence):  (Required a sound knowledge of Best Practice Technology Management and strategies to promote technology in the less advanced geographic regions of the world):Achieved a significant increase in the Commercialization of Technologies/Joint-Ventures, through  effective communication strategies, as part of a United Nations Organization program, via the Asian and Pacific Centre for Technology Transfer (APCTT) that is under the aegis of the Economic and Social Commission for Asia and the Pacific (ESCAP).
8.      Author of the recently published book - 'WOOL- INDUSTRY MAP" (contains profiles of 100 research projects across Australia, conducted by over 125 scientists, associated with most of the major research institutions.
·                 Excellent computer skills that include:
·                 Big-data Analytical tools (KIME, SPLUNK, NEO4J, SPARK)
·                 Data Integration :
1.     IBM Federation Server, IBM Information Analyzer, Quality Stage, Datastage.
2.     Informatica
3.     Oracle ODI
4.     Big-data technologies for ETL (Pig, Spark)
·                 Databases (DB2, SQL Server 2000, 2005, 2008, 2012 and 2014,  Terradata, Oracle-9i, Oracle-10g, Oracle-11g, Oracle-12c, Sybase ASE, Sybase IQ, Sybase SQL Anywhere)
·                 Hive and Hbase ( Big-data databases that run on the Hadoop platform)
·                 Modeling tools (Erwin…)
·                 Statistical Packages (SAS, SPSS, JMP, Q2, ENVIVO,  & NUD-IST)
·                  Programming ( .Net and Java-Script)
·                  Excellent written and oral communication skills which are demonstrated in my ability to write comprehensive project proposals, reports... etc and ability to work in multidisciplinary  teams.
Case Studies:
http://www.microsoft.com/EN-IN/showcase/details.aspx?uuid=cc309973-3353-4bb7-a1e7-8650cd8ffb1b
http://www.microsoft.com/casestudies/Microsoft-Visual-Studio-Ultimate-2012/Xerox/Technology-Services-Company-Improves-Project-Visibility-with-ALM-Solution/710000001362
https://www.google.co.in/url?sa=t&rct=j&q=&esrc=s&source=web&cd=4&cad=rja&uact=8&ved=0ahUKEwji0MaD2anXAhWLRo8KHTR8ByQQFgg1MAM&url=http://download.microsoft.com/documents/customerevidence/Files/710000002135/Xerox_SystemCenter2012_CS.docx&usg=AOvVaw1Oj2xINUJDoI9RqSXqN8Kr
http://www.microsoft.com/casestudies/Microsoft-Visual-Studio-2010-Ultimate/ACS-A-Xerox-Company/Services-Provider-Uses-Integrated-Microsoft-ALM-Platform-to-Cut-Costs-by-30-Percent/4000011337
Show More
Skills
Software Engineering
Web Development
Others
Database
Software Testing
Data & Analytics
Programming Language
Development Tools
Operating System
Hardware
Networking & Security
Mobile Apps