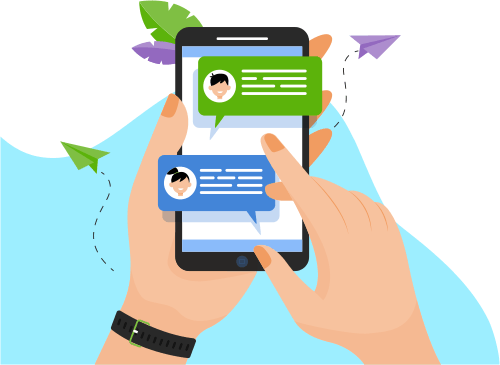 Now you can Instantly Chat with Hanuman!
About Me
self-motivated, quick learner and passionate about technology. Worked on various J2EE related technology and framework. Currently associated with Zycus (a global leader in procurement domain). Holding expertise in JAVA, Spring, Hibernate, Oracle.<...ycus (a global leader in procurement domain). Holding expertise in JAVA, Spring, Hibernate, Oracle.
Over 6.9 years of experience in the IT industry with experience in developing and enhancing web-based  applications  with the proper flow of Software Development Life Cycle (SDLC) using Agile Methodology (SCRUM) in various JAVA/J2EE related Technologies Such as Spring, Struts, JSF, Hibernate, JPA, JAVA, Multi-threading, JSP, Servlet, MySQL, Oracle, Rest API
Expertise in analysis, design, and development of J2EE applications and excellent skills in requirements capture, customer communications, estimations, agile methodology, and a team player.
✔ Currently associated with Zycus Infotech as Tech Lead.
✔ Worked on a complete transformation of JSP application to single page application.
✔ Expertise in API as product, and worked on  designing, document, development, testing, monitoring.
Show More
Skills
Web Development
Programming Language
Development Tools
Software Testing
Database
Others
Portfolio Projects
Company
iSource- sourcing tool
Role
Project Manager (Team Lead)
Description
Zycus is a global provider of complete Source-to-Pay suite of procurement performance
solutions. It designs and develops software in the procurement domain.
This product is used by client to initiate procurement Which help to get product details and
quotation from supplier and later quotation analysed and supplier get awarded with event.
The Platform will be used to:
✔ Zycus has large set of product to form source to pay suite and iSource is product
which comes at first to initiate the procurement.
✔ Event is created by isource floated to supplier by doing so buyer request for item
details and quotation from suppliers.
✔ Quotation received from supplier analyzed by tool and as per saving supplier is
suggested to buyer which makes some profit to buyer.
Show More
Show Less