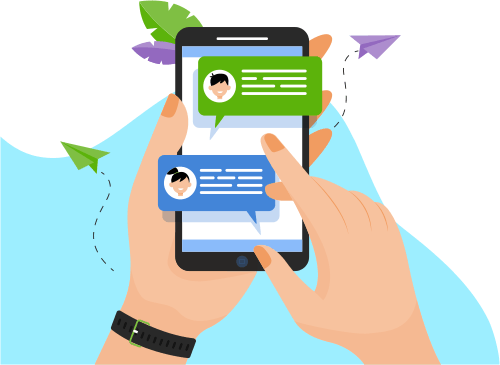 Now you can Instantly Chat with Srinivasula!
About Me
Professional Summary:
Having 8 years of experience in IT industry with Automobile, Healthcare, Retail, and Telecom Domains.
Having 2 years of experience on Azure Cloud with Bigdata and AI

...

Having 2 years of experience on Azure Cloud with Bigdata and AI technologies.
Having 5 years of experience on Hadoop Developer/Administrator on Hortonworks platform. 
Good experience on Agile, Prototype and DevOps models.
Design and implemented  Micro services using APIM, APPGW and Kubernetes.
Set up environments in Azure Cloud and enable connection according to business requirements.
Passionate with new technologies and explore new technologies and solutions.
Set up environments using ARM Templates like HDI, DSVM, SQL DWH, Data Bricks ,AKS, APIM, SQL Server 2019 etc.
Design and develop solutions on Bigdata for both Batch and Real time processing.
Design architecture and implementation for the projects like Analytics [BI & MI].
Set up governance rules on platform and follow best practices for Security.
Benchmark systems, analyses platform and products  bottlenecks and propose solutions to eliminate them
Clearly articulate pros and cons of various technologies and platforms.
Mentoring the team and motivate to the results oriented approach.
Help program and project managers in the design, planning and governance of implementing projects
Perform detailed analysis of business problems and technical environments and use this in designing the solution
Work creatively and analytically in a problem-solving environment
Enable network Watcher and implement best governance rules according to Network Architecture
Designed Data Ingest Factory model to ingest data with reusable code and flows.
Involved in set up the clusters and installed HDF, ELK ,Dasense Servers.
Performed testing on platform like integration testing and cross functional testing etc.
Designed Data Lake Architecture for enterprise data warehouse at Enterprise level.
Good experience on Spark Streaming and Spark SQL implementation.
Experience on RDBMS, Hive, HBase data model and design and development.
Experience on Kafka real time processing.
Developed data ingestion scripts using Sqoop, nifi, Kafka.
Developed data processing jobs using pig, spark and MapReduce technologies.
Experience on Oozie workflow development and deployment.
Experience on DevOps deployment model using VSTS.
Involved in Unit Testing phase.
Enabled monitoring solutions for azure components like HDI,Web App, SQL etc.
Involved in RCA for production defects and resolved.
Knowledge on Blockchain , HDI, Blue Data, Interactive Query etc.
Experience on Tableau and Power BI visualization tools.
Participated Open Data camp at Google.
Show More
Skills
Others
Web Development
Data & Analytics
Programming Language
Development Tools
Database
Software Engineering
Operating System
Software Testing
Mobile Apps
Networking & Security
Graphic Design