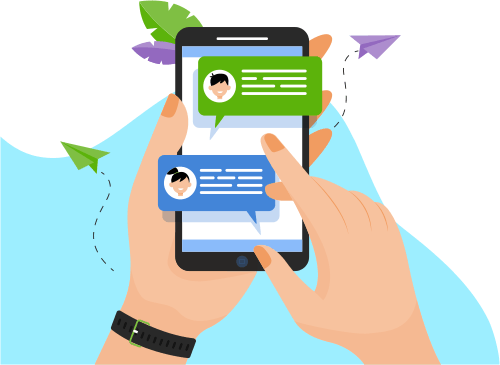 Now you can Instantly Chat with Mayank!
About Me
I am a AI/ML developer. I am currently working on network security and monitoring tool product. I like to work on whatever I like innovative and interesting. I am specialized on web API design and development, web scraping, networking, Big data an...teresting. I am specialized on web API design and development, web scraping, networking, Big data analysis, Cloud Computing, Machine Learning, Artificial Intelligence, Deep Learning. I can help you discover patterns in your data to maximize your revenue and minimize your loss.
I am having a master degree in Computer system and has worked on many technologies and I am used to work on high performance and high scalability projects. I am expert in network security programming and data analysis.  
- Responsible for working on a range of projects, designing appealing websites
and interacting on a daily basis with graphic designers, back-end developers.
- Developing and maintaining the front end functionality of websites.
- Participating in discussions with clients to clarify what they want.
- Simultaneously managing several databases and reporting tools.
- Contacting external webmasters to confirm link placements.
- Handling Java development including design & troubleshooting of applications, conducting gap analysis including validation of needs in conjunction with onsite & offsite teams
- Improving data processing and storage throughput by using Hadoop framework for distributed computing across a cluster of up to twenty-five nodes.
- Building customized memory indexes for high performance information retrieval using Apache Lucene and Apache Solr, as well as an optimized Graph Database with up to 10Billion edges.
- Applying machine learning algorithms in order to identify the most significant features across different datasets.
- Creating Proof of Concepts from scratch illustrating how these data integration techniques can meet specific business requirements reducing cost and time to market.
- Primarily used Scala to write cloud computing applications.
- Worked with cutting edge cloud technology using Heroku and Hadoop.
- Also Utilized Java, Scala and Python for cloud engineering.
- Configured web servers (IIS, nginx) to enable caching, CDN application servers, and load balancers.
- Deployed and supported Memcache-AWS ElasticCache.
- Involved in maintenance and performance of Amazon EC2 instances.
- Diagnose issues with Java applications running in Tomcat or JBoss.
- Involved in designing and developing Amazon EC2, Amazon S3, Amazon SimpleDB, Amazon RDS, Amazon Elastic Load Balancing, Amazon SQS, and other services of the AWS infrastructure.
- AWS data backup (snapshot, AMI creation) techniques, along with data-at-rest security within AWS.
- Developed Python based API (RESTful Web Service) CRM system using Flask, SQLAlchemy and PostgreSQL.
- Translation of designer mock-ups and wireframes into an AngularJS front-end
- Knowledge of Node.js and frameworks available for it (such as Express, StrongLoop, etc depending on your technology stack).
- Good understanding of server-side templating languages (such as Jade, EJS, etc depending on your technology stack).
- Implemented GRPC to connect java and python for transfering data.
- Implemented Vertx to connect Java and R for transfering data.
- Having Knowledge of Network protocols like TCP/IP, UDP.

IT Skills
- Java Framework: Spring, Spring Booting, Hibernate, Play, groovy and grails, Apache Ant, EJB, Jasper Report, Java FX, Servlet, JSP, .
- Python: Django, Flask, Falcon, Pyramid.
- BigData Analysis: Hadoop, Apache spark, heroku, Hbase, Cassandra, Hive, High Charts, R programming, SQOOP, Zookeeper.
- Cloud Computing: AWS
- Database: Oracle, MySql, postgresql, MongoDB., SQLite, Memcached, MariaDB, H2.
- Scala Framework: Play
- Ruby and Rails
- Docker
- Machine Learning: Python, R Programming, Matlab
- Natural Language Processing: NLTK, OPENNLP
- Artificial Intelligence: Tensorflow, Pytorch, Deeplearning4j
 
Show More
Skills
Programming Language
Web Development
Data & Analytics
Others
Development Tools
Operating System
Graphic Design
Mobile Apps
Networking & Security
Database
Search Engine Optimization ( SEO )
Software Engineering
Software Testing