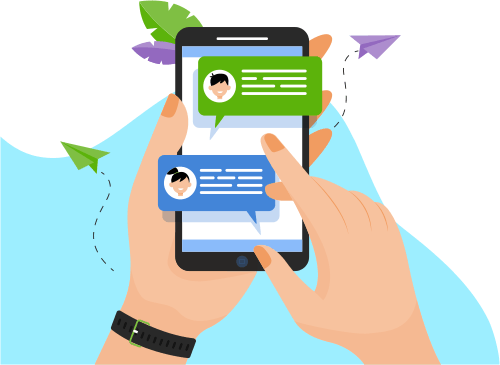 Now you can Instantly Chat with Sonika!
About Me
Predictive Modeling and Machine Learning.
Statistical Programming/modeling: R- Studio, Python, SAS/Base, SAS/SQL, SAS/STAT, SAS/ODS, SAS/GRAPHS, SAS Enterprise Guide, R, SAS Enterprise Miner.
Statistical Data Analysis: Linear Regression,Ca..., SAS Enterprise Guide, R, SAS Enterprise Miner.
Statistical Data Analysis: Linear Regression,Categorical Data Analysis, Multivariate Analysis,Canonical Correlation Analysis,Non-Parametric Analysis, Classification, Clustering, decision tree etc.
Data visualization: Tableau, Google Data Studio, Google Analytics, SAS Visual Analytics
Relational Database: MS SQL Server, Oracle, Teradata and MS Access
Digital Marketing - Tag Management, Marketing Platforms
Technical Engineering - Google Big Query , Amazon RedShift , S3, PostGreSQL, Data Modeling, Data migrations
Web scraping using python - Automation 
Show More
Skills
Software Engineering
Database
Data & Analytics
Others
Operating System
Programming Language
Software Testing
Web Development
Development Tools
Graphic Design
Portfolio Projects
Company
Subpoena Processing Productivity Tool
Contribute
Developed a SAS script and architected it to run automatically and generate automated results
Description
Build SAS script to capture business rules and logic. 
Ran the script in server using automted tools such as Putty and Control M scheduling tool 
PC SAS / SAS EG | Business Intelligence toolsets and database platforms: Business Objects, SAS Enterprise Miner, SAS Desktop, SQL/Oracle/Teradata | SAS Programming | SAS Base/SASSTAT/Macros/ODS/ProcSQL|SAS in Unix Platform/ Putty| MS Access| VBA | Adhoc Reporting| sftp tools such as Filezilla |Automation, Control-M See 
Show More
Show Less
Contribute
Working as a technical consultant to provide business rules to create datasets and data lakes
Description
This is a Big Data project where we are collecting data from different sources for our digital platform and creating a data lake to stote it.  It involves creating FB api connections , other digital platforms connecting to Amazon S3 and running sql scripts to load data from Big Query to Amazon redshift clusters using Amazon matillion.
Show More
Show Less
Company
Automated Web Tagging Test
Contribute
I developed python script to run against page content/ links / hrefs of the webpage and automate testing
Description
I developed python script to run against page content/ links / hrefs of the webpage and automate testing 
Show More
Show Less