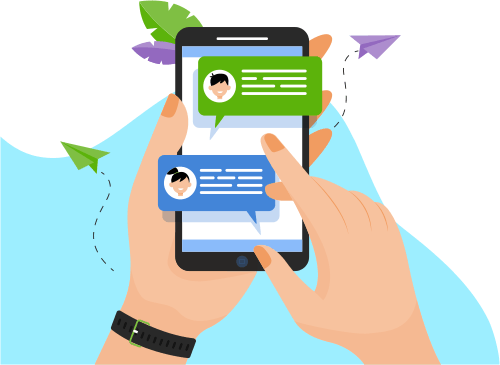 Now you can Instantly Chat with Nelson!
About Me
Senior IT, Telecom, and Operations Executive that has served as CIO, VP IT, Director PMO, Sr PM, Sr. Developer, Sr. BA  and Sr Systems Analyst in the telecom, logistics, financial services, and construction industries.  An educa...stems Analyst in the telecom, logistics, financial services, and construction industries.  An educated, ambitious and detail-oriented leader offering 25+ years of domestic & international experience whose qualifications span C-Level IT Leadership, S/W Development & SDLC, Application Maintenance & Support, Product Planning and Roadmaps, Change Management, Configuration Management, BA, PM, Telecom, Networking, DR, Strategic & Capacity Planning, IT Operations, IT Security, Compliance and Compliance Implementation (SOX & NIST), Risk Management, Financial Reconciliations, IT Revenue Assurance, Procurement, Budgets & P&L, Vendor Negotiations (MSA, SLA, 5-9's, SOW, etc), Start-Ups, D/W, pre- / post- sales support, and more.  Experienced driving & working with cross-functional teams in multiple countries (150+ members).
Experienced engaging and addressing customers, stakeholders, board members, venture capitalists, company staff, company leadership, clergy, and government representatives.  Have held many roles which have had a heavy Customer Service focus for internal and external customers.  Collaborated with functional area managers / end-users to develop and document detailed business requirements, SOP's, and user guides.  Created and driven App Integration plans that align with business needs and current infrastructure.  Worked with business teams, vendors, and corporate development staff to create app specs, including UI's, inputs, input validation rules, processing logic and outputs, and to define the Applications interface requirements with Legacy Information Systems. Developed test scripts to thoroughly test applications and worked with developers and Bas to document / resolve issues as well as train them.  Developed API's or processes (ETL) to stage data from corporate systems into BI tools such as Informatica, Power BI, Tableau, and COGNOS. 
Worked with NIST Controls, SOX Controls, CIS Controls, Vulnerability Teams, PVT's, Project Management Teams, and PMO's.
Show More
Skills
Others
Web Development
Programming Language
Data & Analytics
Operating System
E-Commerce
Development Tools
Software Engineering
Database
Software Testing
Graphic Design