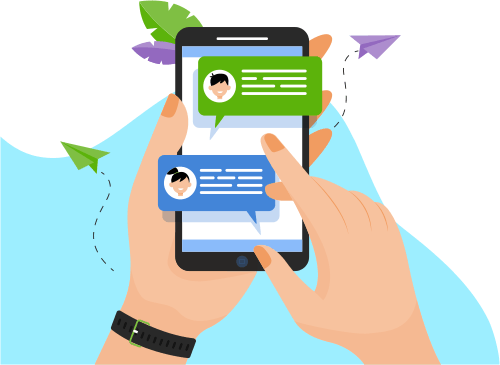 Now you can Instantly Chat with Venkateswar!
About Me
Worked on Oracle Fusion and Oracle E-Business Suite R12.
 Worked on Oracle Integration Cloud (OIC).
 Configured custom Managed roles, Lookups and DFF.
 Created ESS Jobs for OBI Reports.
 Created A

...

 Created ESS Jobs for OBI Reports.
 Created Agents for OTBI Reports.
 Developed XML Publisher Reports and OBI, OTBI Reports, having good Knowledge on OBIEE to create custom Dashboard reports.
 Working experience on SasS and PasS Integration.
 Developed WSDL file as part of OIC integration.
 Worked on Oracle Apps SCM Modules (OM, INV, PO), Finance Modules (AP, AR, FA, PA, GL).
 Worked on Oracle Application Framework (OAF) Personalization, customization of OAF pages, extension and creation of new OAF pages.
 Developed custom tools (Data Migration, Responsibility automation, PR/PO Enquiry).
 Having experience in ADF (Application Development Framework) Development (ADF BC, ADF Rich Faces, View Criteria's, Task Flows and Deployment).
 Expertise in PL/SQL, design and development of packages, stored procedures, functions etc., using PL/SQL.
 Involved in 4 Full Life Cycle Implementations.
 Worked on Inbound and Outbound Interfaces to load the data from legacy system to Release 11i using PL/SQL and SQL* Loader and UTL_FILE package.
 Well versed with tools like SQL Developer, TOAD, Workflow Builder, SOAP and Putty.
 Hands on experience to load data into data warehousing tables like FACT and Dimension tables.
 Hands on experience in Workflow.
 Having knowledge on Informatica and Data warehousing.
 Having knowledge on integration tools like Cast-iron and SOA (Service Oriented Architecture).
Show More
Skills
Programming Language
Data & Analytics
Database
Development Tools
Web Development
Mobile Apps
Software Engineering
Others
Operating System
Software Testing
Networking & Security