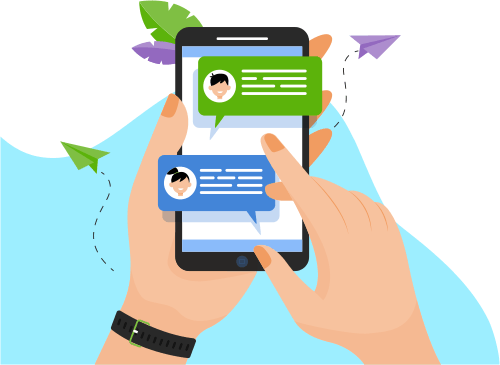 Now you can Instantly Chat with Shivanandha!
About Me
Having around 1+ years of Overall experience in IT industry, which includes implementation of Devops and UNIX System Administration along with creating and implementing a cloud strategy based on Amazon Web Services DevOps e

...

Proven experience on Build Tools like Maven, CMake.
Strong experience in version control tools like Git, GitHub, Source Tree
Created pipeline jobs from scratch by using Jenkins, as well as Master Slaves
Maintain build profiles in Team Foundation Server and Jenkins for CI/CD pipeline.
Developing CI/CD roadmap and implementing to the project by jenkins.
Used SonarQube for code coverage and code quality.
Static code analysis Klocwork tool used to identify security, safety and reliability issues in C, C++, Embedded.
Integrate nexus artifactory to Jenkins and push the artifacts in art factory.
Experienced in deploying EAR, JAR, and WAR in Tomcat, JBoss Application Servers in Linux/Windows Environments,
Efficient in writing scripts using shell for automation and monitoring them.
Experience working on several Docker components like Docker Engine, Docker images, Docker Containers and handling multiple images primarily for middleware installations and domain configuration.
Experience in implementing Continuous Integration and deployment using various CI Tools like Jenkins & configuration management tools like Chef and ANSIBLE.
Automate the Build and deploy of all internal Java environments using various continuous integration tools and scripting languages.
Release Process Implementation like DevOps and Continuous Delivery methodologies to existing Build & Deployment Strategies.
Led sprint reviews and daily scrum meetings to touch base with whole team, Coached team in optimal time utilization through concepts of scrum, Sprint planning and agile management methodologies.
Detailed knowledge in UNIX shell script, UNIX system concepts, LINUX, networking.
Experience with software development methodologies such as Waterfall, Agile and Scrum.
Show More
Skills
Web Development
Database
Others
Portfolio Projects
Company
The head-up display (HUD)
Description
The head-up display (HUD). Continental is one of the worlds first companies to develop a HUD for commercial vehicles and has installed the technology in its own Innovation Truck.
Project management and software development for multiple engine /Head-up-display /Cluster /tyres projects providing engine management system and software solution for the OEM's FORD,GM, HUNDYAI,DAIMLER,VOLKWAGON,TOYOTA, RENULT,BMW,NISSAN.
Experience in software development in C, automotive system and software, Project management of all aspects.
Responsibilities:
Created release branches in GIT by GIT Administration including branching, reporting and assisting with project and end user support.
Developed build scripts using MAVEN and Ant as the build tools for the creation of build artifacts like jar, war or ear files.
Proven experience on Jobs migrations and performing BVT test cases.
Verify Build requests, Resolve merge & branch conflicts.
Configured Paco, Perl, Cygwin, Python, Pycharm, Electrobit, Conan, Cmake Softwares.
Implemented SonarQube for code quality check and Nexus repository and integrated them into Jenkins to achieve Continuous Integration.
Static code analysis Klocwork tool used to identify security, safety and reliability issues in C, C++, and Embedded.
Installed and administered Nexus repository and created roles and privileges to restrict access to the users.
Used various plug-ins to extend the base functionality of Jenkins to deploy, integrate tests and display reports.
Used Jira to capture, organize, and prioritize incidents and tickets.
Creating build jobs & Work with the development team to fix build errors if any.
Executing the playbooks to Ansible server and managing those Playbooks.
Monitor and fix the continuous integration builds running in Jenkins.
Troubleshooting application related issues by log verification.
Based deployments to Amazon–EC2, Upload Build artifacts in to Amazon S3 location, Created VPC, Create and manage AWS users and groups through IAM, Monitoring servers through Amazon Cloud Watch, Setup/Managing Databases on Amazon RDS
Performing deployments to multiple environments like Dev, QA, UAT & Production environments.
Show More
Show Less
Company
Novartis Healthcare
Role
Project Manager (Team Lead)
Description
Description:
 Novartis AG is a holding company. The Company specializes in the research, development, manufacturing and marketing of a range of healthcare products led by pharmaceuticals, including eye care products. Its portfolio includes medicines, eye care and generic pharmaceuticals. As a configuration Management Engineer, I worked in code quality checking and merging the codes from different teams and interacting with them and provisioning the required services on time.
Responsibilities:
Created best practices for branching & Merging Strategy to maintain the source code in the GIT version Control Systems.
Responsible for creating branches, merging and resolving merging conflicts.
Implementation/setup continuous project build and deployment delivery process using Subversion, Git, Jenkins, Tomcat.
Administrating Jenkins, plugin installation, master/slave or distributed build setup.
Configuration of nodes/slaves for Jenkins to optimize and smooth running of build jobs.
Setup and monitor daily continuous/production builds.
Administered the automatic build process to ensure correct build execution, and resolved the build issues.
Installed, configured and integrated Maven with Jenkins.
Create users, groups and manage access controls in Jenkins.
Automated build & deployment and CI process for many projects from scratch. Wrote build files and created jobs in Jenkins.
Configuration of various plugins for Jenkins for automation of the workflow.
Configured JIRA and integrated it with Jenkins.
Creating Chef Cookbook, Uploading Cookbooks to Chef Server.
Configuration of Chef and creating run-list for each node and Configuration of chef roles and creation and assign to particular node.
Was involved in creating Docker Containers, images & taking back-up of images in Docker-Hub.
Amazon Web Services (AWS) and with the configuration of various Amazon products (Amazon EC2, Auto Scaling).
Show More
Show Less