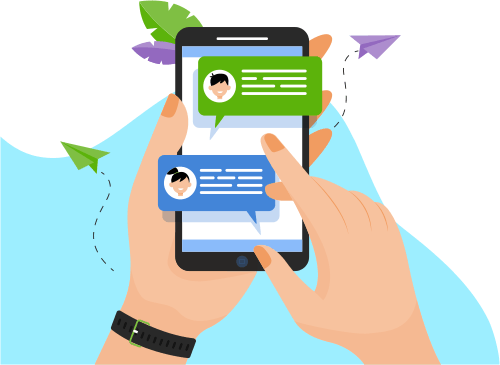 Now you can Instantly Chat with Yassine!
About Me
My name is Yassine, software engineer for more than 5 years now. 
I have evolved in several roles, dev fullstack, techlead, techops, and technical architect. Without any particular order, I like to oscillate between these diffe...hops, and technical architect. Without any particular order, I like to oscillate between these different fields.
My first criterion is above all to find an ambitious mission, because it will tend to offer challenges that motivate me while allowing me to evolve in an innovative environment at the cutting edge of technology.
Thus, the vast majority of my professional experiences have been in the context of dev/migration/big data and cloud architecture in an Agile and DevOps environment. 
 
Show More
Skills
Web Development
Data & Analytics
Database
Software Engineering
Development Tools
Others
Programming Language
Portfolio Projects
Role
Full-Stack Developer
Description
Principal Engineer of smooss, which offers travel industry a digital platform leveraging

bookings and customer data to enable post-booking optimization.

Automation of the deployment of the fully secured scalable container platform on the cloud.

Development « full stack » of the platforms components.
Show More
Show Less
Company
Big Data and monitoring platform
Description
Audit, requirement analysis, definition, automation of the monitoring, big data and the

streaming infrastructure upon the cloud. PoC to production.

Development of search engine using Elasticsearch capacities.

Development of PoC to study with Elasticsearch Machine learning features.

Ensure governance. Formation of the admin team. Support big data development and scientist teams.
Show More
Show Less
Company
Openshit Platform on Cloud
Role
Project Manager (Team Lead)
Description
Core-team member in charge of the definition of the architecture , its setup and

administration of a strategical greenfield project for Amadeus fully hosted on cloud.

Formation and training for the 50+ members who join the project.

Principal Engineer of the feature team WOA (SOA). Entry point of the managerial commitment and the vision of the senior architect.

Development, operations and administration of real-time data acquisition platform (ETL), leveraging on Kafka and MongoDB to build a powerful, micro-service based, streaming architecture.

Technical studies, development of streaming, Web Services and middleware or business applications upon the platform.
Show More
Show Less