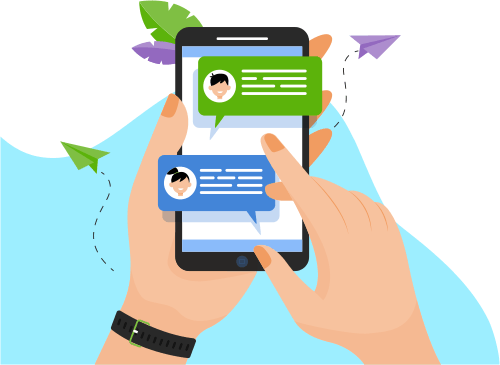 Now you can Instantly Chat with Pyusha!
About Me
Pyusha has been practising artificial intelligence and Machine Learning lately and has implemented projects using Supervised learning approaches viz, Logistic Regression, K Neighbours Classifier, Naïve Bayes, Unsupervised Learning Techniques, ens...z, Logistic Regression, K Neighbours Classifier, Naïve Bayes, Unsupervised Learning Techniques, ensemble techniques viz. Decision tree, Random Forest, Neural Networks. She is into software development with experience in eCommerce, Analytics, Healthcare and Manufacturing domain. Have experience on a complete end to end Software Development.

Tech Stack Worked:
Front End Technologies:-HTML, CSS, Javascript, JQuery, Angular, React JS - Redux, Handlebar JS, JSP
Back End Technologies:-Python, Groovy, JAVA and J2ee, Spring MVC, REST WebServices, OSGi, Apache Sling
DevOps:- Apache Maven, Jenkins, Bamboo, SonarQube, Protex Scan, Veracode Scan
WCMS :- Adobe Experience Manager/ CQ(5.6.1,6.1,6.2 and 6.3 versions)
Web Analytics Products:- Google Analytics, Adobe Analytics
Application Service:- Tomcat
Database:- MySQL
IDEs :- Eclipse, Intellij Idea
Version Control Systems:- Tortoise Git, SVN, GitHub
JUnit Framework:- Mockito
Show More
Skills
Web Development
Data & Analytics
Operating System
Programming Language
Software Testing
Database
Others
Mobile Apps
Development Tools
Graphic Design
Portfolio Projects
Role
Full-Stack Developer
Description
Worked on the marketing website of VISA that has information about the products and services visa offers like Visa offers, promotions, careers, different kinds of visa cards. The website is available globally in regional languages as well for some regions.
Developed a mechanism to switch the data centers in one click. This helped in diverting the live traffic to any of the data centers in case of data center outage.
Developed login functionality of the website, only some regions use that currently.
Worked in enhancing the performance for the website.
Upgraded the proxy servers and mail servers to Apache JWS. Worked unit test cases to ensure easy maintainability of the code.
Show More
Show Less