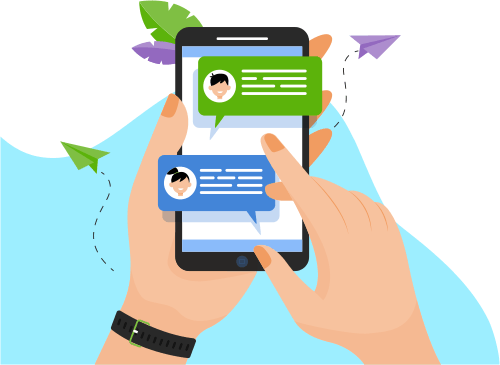 Now you can Instantly Chat with Vaishali !
About Me
12 Years and 3 Months of IT experience with hands-on as well as team management in the Complete Development Life Cycle (SDLC) of Projects using latest Microsoft technologies like .NET Framework 3.5 and above. 

...

Extensive experience in developing Desktop and Web applications using N-tier Architecture in .NET Framework 2.0,3.5,4.0. 
Experience in developing applications using C#. NET, WinForms, ASP.NET Webforms, ASP.NET MVC, LINQ, ADO.NET, Entity Framework, Window Service, Web Services, WCF, Web API, XML, JavaScript, jQuery, Ajax, HTML, CSS, IIS. 

Experience in writing Database Queries, Stored procedures and Functions, Views in SQL Server 2005/2008/2012. 

Strong Object Oriented (OOPS) programming skills as extensively used C# to develop the middle tier of the applications. 

Having good skills and experience in performing both Unit and Integration testing. 

Experience in working in Visual Source Safe (VSS), Team Foundation Server (TFS). 
Strong analytical skills with proficiency in debugging and problem solving 

Exceptional ability to master new concepts and capable of working as a Team, as well as independently. 

Excellent communication, analytical and presentation skills helps in providing effective resolution to customer queries and improving relationships with the customer future requirements, thereby ensuring a positive customer experience. 

Experience in leading a 10-members team. 

Over 7 plus Years of HealthCare Domain.   
Received Employee of the Year award because of strong focus on teamwork and achieving team goals, result oriented, fast learner, strong work ethics and willingness to work hard to achieve employer objectives. 
Show More
Skills
Web Development
Programming Language
Software Testing
Database
Development Tools
Operating System
Others