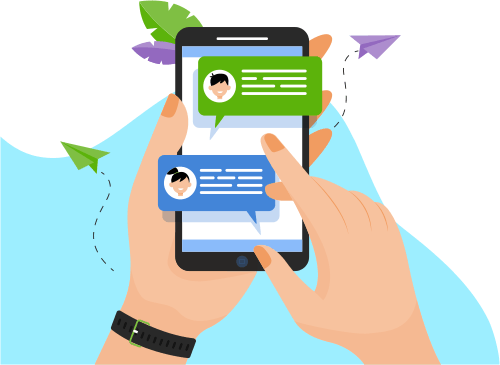 Now you can Instantly Chat with Prashanth!
About Me
Having 3.7 years of IT experience in design, development, and different phases of SDLC.
 Having 3 years working Experience on Microsoft BizTalk Server 2013R2/10 including a complete end-to-end integration project.
 Having 1+ year...zTalk Server 2013R2/10 including a complete end-to-end integration project.
 Having 1+ years of Experience in BizTalk admin, configuring multi server environment
 Expertise in developing BizTalk Solutions objects such as creating XML, XSD and Flat file schemas used functoids in creating most complex Maps, Pipelines, Orchestrations and configured send and Receive ports.
 Expertise in developing BizTalk artifacts.
 Experience in BizTalk out of box adapters like File, SOAP, SQL, SMTP, and WCF-SQL.  Experience in SQL Server 2014 writing stored procedures.
 Experience includes BAM/BRE/HAT in the BizTalk Server environment.
 Extensive Experience in developing .NET class libraries, parallel and Sequential Convoys, Transactions, Compensation and Error handling and web services.
 Skilled in implementing solutions for Orchestrations using .net solutions and by invoking Policies using Call Rules Shape and implementing Error Handling, Failed Message Routing.
 Highly motivated and always eager to learn new technologies with fast adaptability to new platforms and environments
Show More
Skills
Web Development
Others
Development Tools
Networking & Security
Database
Software Testing
Operating System
Graphic Design
Portfolio Projects
Company
Camfil Air filter System.
Description
Camfil is a global leader in the air filtration industry with more than half a century of experience in developing and manufacturing sustainable clean air solutions that protect people, processes and the environment against harmful airborne particles, gases and emissions. These solutions are used globally to benefit human health, increase performance and reduce energy consumption in a wide range of air filtration applications. Our 26 manufacturing plants, six R&D sites, local sales offices and 3,800 employees provide service and support to our customers around the world. Camfil is headquartered in Stockholm, Sweden. Group sales total more than SEK 6 billion per year.
Show More
Show Less
Company
Claims Work Flow System
Description
PartnerRE embarked on an initiative for SOA enabling business services, enterprise integration, process automation, content management etc enabled by loosely coupled components. CWS will facilitate the integration of claim messages from various brokers, automate process of creating claim documents and positioning them into content management system by integrating with BizTalk 2010 server is chosen as the enterprise service bus (ESB) platform and Oracle Content Server. While claim workflow process has been identified as the area of focus, the business goal is to provide context for demonstrating the capabilities and value of the underlying architecture and components
Show More
Show Less