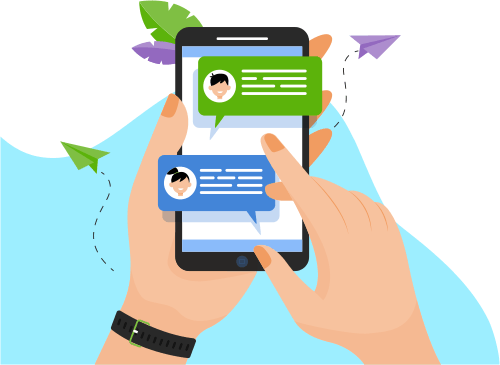 Now you can Instantly Chat with Prasanth!
About Me
Experienced Multi Cloud Consultant with the demonstrated history of Architecting and Building Highly efficient applications and DR environments.

Proven hands on experience in..

- Building Micro-services and Restful APIs with Spri...>
Proven hands on experience in..

- Building Micro-services and Restful APIs with SpringBoot and NodeJs with 12 factor app development principles.

- Professional level Certified in all AWS,Azure and GCP Clouds with in-depth and strong expertise in build HA & DR Apps and Infrastructure (Independent & cross-cloud deployment strategies).

- Setting up Infrastructure using Terraform (IaaC) with configuration based approach - Build ones, Deploy anywhere

- Managing deployments via automated Security integrated CI-CD pipelines with various inbuilt and external source repositories. Hold the experience in building around 140-160 CI-CD pipelines in AWS(CodeCommit Stack), Azure(DevOps), Git,Bamboo & Bit bucket.

- Built CI-CD pipelines with Coverity, Sonarqube, Veracode and Jetpack integrations to deliver the defect free and zero vulnerability code on to cloud environments.

- Managed APIs in APIGEE(OKAPI) as a controlled platform.

- Containerisation and Deploying services or new releases as light weight DOCKER IMAGEs to maintain stability of code across environments.

- Implementing monitoring solutions using NewRelic, Cloudwatch, Stackdriver and ELK Stack to reduce customer impact.

Excellent command over.....

Azure Services — ADF,Storage (ADLS Gen2, Blob Storage), Kubernetes, Azure DevOps, Log Analytics,Postgres, Logic Apps, KeyVault, Databricks, App Services,Cosmos DB,Security,Templates(ARM), Postgres, NSG etc.

AWS Services — EC2,S3,ASG,LC,RDS,LB,TG,REDIS,WAF NAT,SG,Firewalls,Code Commit/Build/Pipeline, ECR, ECS,Cloudwatch,Route53 and SQS etc)

Profound Hands on expertise in-terms of building and managing services via Console/SDK/APIs and Terraform configurations.

Strengths...

Self motivated individual in adopting new skills and implementing new strategies as part app development, infrastructure development with strong focus on tailoring system efficiency, self-healing capability and optimising the cost.

Out of Box thinking,Quick to adopt to new stuff, fast response time, very less ideation to implementation time are some of my + factors.

Have deployed various Cost optimisation, Automation and self healing solutions in Azure, AWS, Private and On-Prem datacenters. Savings observed per month ranging from A$3K /m to A$32K /m.
Some of the them are …Weekend shutdown, Unmanned ADF Reconciler, Alert Based Environments, Image Re-Tagging, Capacity based VM Resizing, Same Infra - Diff Env's to name a few.
Show More
Skills
Web Development
Others
Data & Analytics
Database
Development Tools
Operating System
Programming Language
Software Engineering
Software Testing
Mobile Apps
Networking & Security
Graphic Design