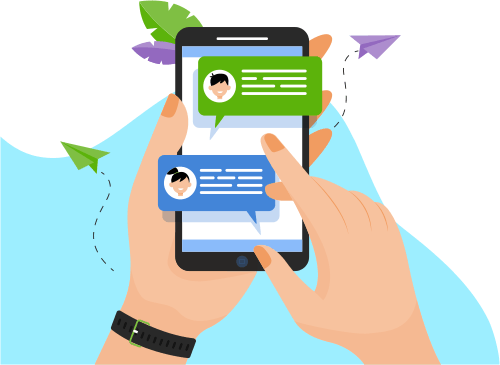 Now you can Instantly Chat with Vikas!
About Me
I had been associated with IQVIA (Formerly known as QuintilesIMS è IMS Health è Cegedim) since March-2010 and provided my service effectively to this workplace with honest and loyalty in my tenure. I was employed an "Applications Devl Spec... to this workplace with honest and loyalty in my tenure. I was employed an "Applications Devl Spec 2" position in "Nucleus-US & Canada-Implementation Service" Team in IQVIA till 17th Sep 2019 but now I am looking for challenging work.. I utilized my skills to implement Nucleus Pharma Product Utilities [include web && window-based application as well as background automatic and manual processes &&  services] in End User System by using the Oracle, Microsoft-Language && Technologies and multiple scripting languages and tackle simple/challenging/complex business problem into solution-driven with using time/efforts combination.
This product is made of many tools and supports ETL processing for client data comprehensively. It also provide to developer/administrator to configure && customize the metadata for existing components/objects and also provide enhancement feature through plug-in functionality for all objects- no matter they are base or user-defined object.  
The objective of these utilities is used to consistently define and manage the processes for generation the Customer Master Data for an Organization, get rid of duplicate, data integrity issue, inconsistencies issue and data anomalies in Customer Data related to various source system and create golden customer details. Not only these utilities provide profiling, cleansing, parsing, standardized and quality of the data prior to generate best-of-breed information of the Customers but also maintain the customer information [i.e. Personal details, Specialty of the Customer, Location as well as affiliation between them and so on] accurately based on real world demographic change in characteristics.I not only specialize in all areas of Product Development, Project Implementation, Testing and Project Support but also EAI for integrating the disparate internal/external system [i.e . SFA && AGS and so on] of End User.  I also gained a wealth of experience in others domain (i.e. Retail Outlet, many modules of Mini ERP and so on) as well whilst working previously in past whereas I used my skills to implement the customized software to End User system for business need by using VB.Net,VB6, VBA, MS Access, MS Excel, SQL Server and Oracle and so on. I am a quick learner and easily revive my command on skills in short time which I have not done practice for long time and, I can lay the foundation of any new learning language/concept in short time from scratch if it requires. 
Show More
Skills
Others
Programming Language
Software Engineering
Software Testing
Development Tools
Networking & Security
Web Development
Data & Analytics
Database
Operating System
Mobile Apps
Graphic Design