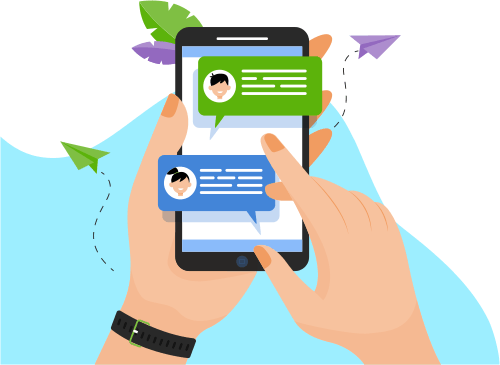 Now you can Instantly Chat with Manik!
About Me
Salesforce ADM201 and  PD1 Certified Professional.
• About 6+ years of experience in the IT Industry (Salesforce (CRM admin and Development) and
.net Developer).
• Knowledge on Steelbrick CPQ.
• Highly dedicated professional... and
.net Developer).
• Knowledge on Steelbrick CPQ.
• Highly dedicated professional with 4 years of experience on Salesforce(CRM admin and
Development).
• Experience in Salesforce development (Apex, Triggers, workflows and Approval Process,
SOQL, SOSL, SAQL, Designing using SLDS, Lightening design System, Lightning
Resources like components, application etc,Visualforce pages, Einstein Analytics
(WAVE),JSON , Process Builder, Workflows and Integration of Salesforce with third party
ETL tools like Dell Boomi, Informatica).
• Binding in Einstein Analytics dashboard and Dataflow json development.
• Rest API implementation in Salesforce
• Managed package creation using Development environment.
• Data migration using Dataloader
• Integration with third party tools like Dell Boomi
• SLDS implementation for designing VF pages
• Working knowledge of Sales cloud and Service cloud provided by Salesforce.
• Coordination with the offshore team and design team.
• Supported business intelligence through Reports and Dashboards.
• Salesforce Admin Role - Creation of Data models using sObjects, Fields and Relationships. &
Implemented the Private sharing model from scratch using OWD, Profiles, and Role Hierarchy
etc.
• Developed Custom Components which are used on internal pages and pages developed using
force.com Sites.
• Excellent experience on Deployment Methods – Change sets, Eclipse Deployment and ant
deployment tool.
• Highly motivated, energetic individual and a team player with excellent communication and
interpersonal skills.
• Ability to learn quickly and be productive in new areas.
• Excellent analytical and logical ability to complete the project successfully.
• Good strength in coding, testing, troubleshooting & documentation as per the standards.
• Expert in communication with diverse group of customers.
• Working Experience in C#.Net, MS SQL, Entity Framework
• Experience in developing web applications for IIS using SQL Server as database
Show More
Skills
Web Development
Data & Analytics
Programming Language
Database
Development Tools
Software Engineering
Others
Portfolio Projects
Company
Icix - Integrated Compliance Information Exchange
Description
Icix - Integrated Compliance Information Exchange
ICIX helps the retail industry's leading companies collaborate across trading partner networks 
to achieve Active Transparency. Our solutions enable companies to safeguard consumers, 
protect their brand, and build trust - all while improving margins. 
Our applications, together with our network, help the world's largest organizations connect, 
share data, and manage the performance and risk of their global supply chains. More than 
20,000 businesses actively connect on the ICIX network, including 3 of the top 10 U.S. 
retailers, and all of the top 100 food suppliers. ICIX customers include Walmart, Nike, Target, 
Hanesbrands, US Foods, Diageo, Wake fern and Restoration Hardware.
Show More
Show Less
Company
SCM – Logistics and Support Management
Description
SCM helps in enhancing and managing Logistics and Support services provided by Client to 
its customers. Major role of SCM is to handle cases raised especially through emails and phone calls. SCM is actually a replacement of existing and legacy system used as mailboxes for 
multiple locations globally. Being scattered in different mailboxes and teams there was a big 
loophole in managing and visualizing cases under a single system or platform which raises 
the need of using Salesforce Service cloud to address and manage the work under one single 
system i.e. Cloud. 
Show More
Show Less
Description
The Centex International Pvt Ltd intends to implement Salesforce.com in order to ensure 
better visibility and tracking of the Accounts and Opportunities. CIPL sees value in managing 
its sales process better through Salesforce.com CRM tool to ensure that all leads are managed 
from creation to closure. 
They intend to implement a Customer Relationship Management (CRM) solution to improve 
efficiency of its operations that involve
1. Lead Management
2. Opportunity Management
3. Account and Contact Management
4. Travel Management
5. Competitor Management
6. Product Management
Show More
Show Less