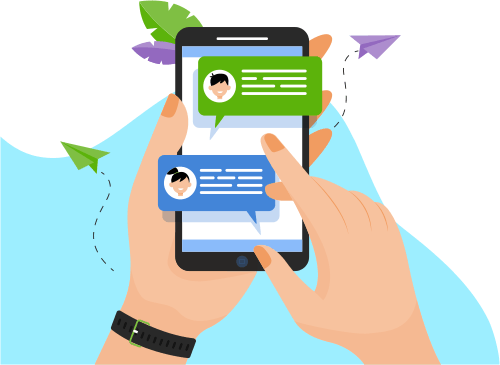 Now you can Instantly Chat with Nawaz!
About Me
Developed local class for updating database tables of FI, SD, MM
Transform local classes into global classes
Developed reports to generate dynamic field structure using RTTI and field symbols
Developed WD a

...

Developed WD application to fetch data from Standard FICO tables and display ALV output
Designed WD application for File Conversion from Internal table to Excel File and passing data between views
Developed BDC for Tcode FK01, FB70, FB75, FB60, XD01 using Call transaction/Session Method
Developed Error handling mechanism using BAPI's to avoid duplicate Customer/Vendor Invoice/Expense Posting
Develop program for file conversion of FICO data from XML format to .txt/.xls/.csv.
Developed test web service using standard BAPI for integration with Non-SAP Applications (e.g. Salesforce, ChangePoint)
Developed ABAP Query Using Custom/Standard User groups, Infoset, Query (SQ01, SQ02, SQ03)
Create Z-tables with foreign keys to Store data coming from ChangePoint into SAP data consistency
FICO configuration for Customer & Vendor Balance Correspondence
Customize standard texts for Customer & Vendor Balance Correspondence
Design and Maintain Technical Specification as per ABAP standard
Create ABAP Report to Print the output in PDF and send back the result to ChangePoint
Create ALV Reports on FICO assets accounting using standard Class/Methods.
Participate in Recruitment Process
Developed Custom report to find Organization Unit, Position, Grade, Job Title, Manager of current employee number
Developed Custom report Download Data into .csv format at specified path or server address.
Background Scheduling of report to run weekly, daily and hourly.
Upload .csv files generated from EHP4 system to EHP7 system using LSMW & BDC.
Preparing Documentation, TS and presentation to global vendors.
SAP ABAP Expertise:
DDIC                :           Tables, Data types, Views.
Reports            :           Classical, Interactive and ALV.
Enhancements  :           User Exits, Enhancements (Customer Exit), Classic Badi's,
Source Code Enhancements (implicit & Explicit)
Business Flows:            HCM, SD, MM, Dealer Business Management (DBM).
Webdynpro
Workflow          :           PR, PO
Show More
Skills
Data & Analytics
Database
Programming Language
Others