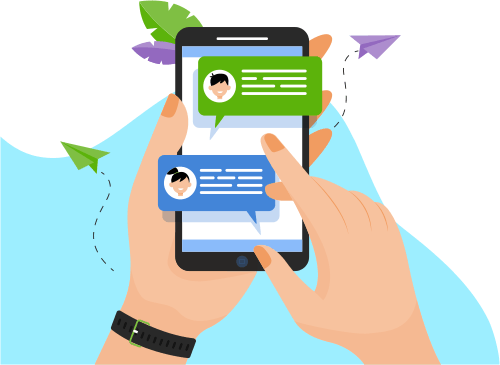 Now you can Instantly Chat with Salini!
About Me
3 Years and 11 months of experience as Software Developer in software design, analysis, development, testing and implementation of web applications using Microsoft Technologies.
Hands on in application development using with C#, W

...

Hands on in application development using with C#, Web Forms inASP.NET using C# as the code-behind language and ADO.NET as the Database data consumer.
Extensive experience in design and development of applications using.NET and Web technologies like XML, CSS, Ajax, JavaScript and HTML in 3-tier architecture.
Experience in AJAX.
Experience in Web Services
Knowledge in LINQ
Knowledge in MVC
Experience with SVN.
Experience in writing Stored Procedures using MS SQL Server 2012/2016/2017
Experience with Visual studio 2010 and 2015.
Ability to learn & develop using new technologies quickly.
Excellent communication and interpersonal skills.   
Knowledge in Web API
Experience in Javascript, Jquerry
Knowledge in angular 8                                                             
Show More
Skills
Others
Programming Language
Web Development
Database
Graphic Design
Software Testing
Operating System
Portfolio Projects
Company
TPA website and administration
Description
Description:
The system is mainly include a  dynamic website  to view their details in both English and French version
Separate administrative application for DHA and HAAD to automate their claim processing
An administrative application for extract their Report within a short time period.
Broker application to enroll members.
Responsibilities:
Involved in Requirement gathering and design document.
Developed web forms in ASP.NET using C# as the code-behind language and ADO.NET as the SQL data consumer in both single tier and 3 tier architecture.
Using generic lists and Data List for reading/updating records in the database.
Developed accordion control with Data List controls.
Developed master pages.
Developed Ajax Controls.
Involved in creation of stored procedures in MS SQL Server 2012.
Unit testing module level.
     Provide IT Support
Show More
Show Less