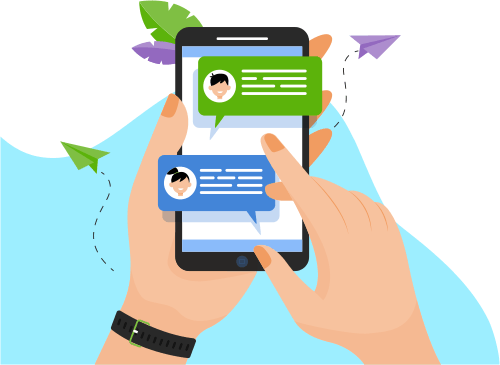 Now you can Instantly Chat with Anuj!
About Me
Professional Salesforce developer having 3+ years of experience on Salesforce development who can communicate with
client directly, understand the requirements, create design documents, define structure and objects in same and then
customi...the requirements, create design documents, define structure and objects in same and then
customizing objects and creating page through Visual Force or Apex to as per client requirements. Also have good hands
over integration of third party tools with Salesforce.
SALESFORCE SKILLS:
1) Experience in Administration, Configuration, Implementation, Lightning, and support experience with
Salesforce platform.
2) Experience in Salesforce Customization, Security Access, Workflow, Approvals, Data Validation, data
utilities, sales, Customer Service, and Support Administration.
3) Expertise in SFDC Development using Lightning Application, Visual Force Pages, Classes, Controllers,
Triggers, Components, Tabs, Apex Web services, Custom Objects, Reports, Analytic Snapshots and
Dashboards, Profiles, Creating Roles, Page Layouts, Org - Wide default, Sharing rules, Work Flows.
4) Worked on Lightning Process builder flows, Chatter and quick Action.
5) Good Experience on Salesforce Lightning. Experience in third party integration with ERP (Sales cloud, Service
Cloud).
6) Hands on experience in writing queries using SOQL and SOSL in Apex Classes and Triggers.
7) Creating Custom Apps, Custom fields, Profiles, Applying Sharing Rules, Handling Page Layouts, Search
Layouts, and Related List and defining Field Dependencies, custom buttons, Validation Rules, workflows,
approval processes.
8) Extensive experience with various Salesforce deployment methodologies including Change sets,
Force.com Plug-in environment
9) Expertise in maintaining the functional areas of Data Management, Campaigns, Leads, Accounts, Contacts,
Opportunities, Quotes, Dashboards and Reports.
10) Strong Knowledge in AppExchange Applications for integrating with third party applications.
Show More
Skills
Programming Language
Database
Web Development
Digital Marketing
Data & Analytics
Others
Networking & Security