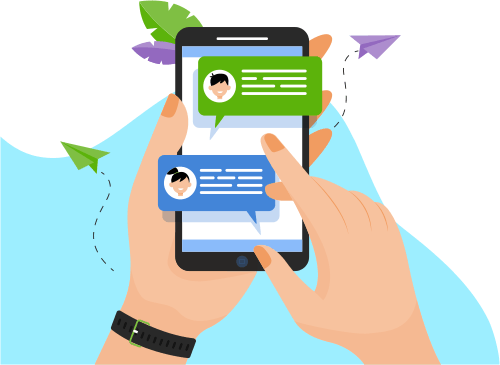 Now you can Instantly Chat with Samyuktha!
About Me
Samyuktha focuses on designing data-driven business solutions. She is a data science professional with 3+ years experience. IBM Certified AI Engineer. I love to spend time building projects on Machine learning, AI, Deep learning, NLP, just all new...er. I love to spend time building projects on Machine learning, AI, Deep learning, NLP, just all new things. Please check out my website, for more details of my projects: Medium - https://medium.com/@samyukthamantri/ Kaggle - https://www.kaggle.com/samyukthamobile Git - https://github.com/samyumobi
Show More
Portfolio Projects
Company
Client Response rate prediction
Description
* Predict client response rate for financial bank loans data
* Evaluates the responder percentage of clients when offered a loan, insurance , credit / debit card, etc. These offerings are classified under 8 tiers.
* Prepared the dataset using custom database schema. 
* Ingest and load data from multiple data streams using Hadoop, Hive, Spark. 
* Transformed the data and ingest data across ML pipelines for Data preprocessing
* Research, explore machine learning classification models 
* Demonstrate the prediction reports using Shap, profiler, classification reports.
* Deployed the model script on Airflow. 
Show More
Show Less
Company
Dynamic project roadmap dashboard
Description
* Custom Database schema design : Identified projects falling under a domain, project closing deadlines ( dates).
* Data ingestion alerts: Load data, alert team about ETL failures, DAG failures, Py script server errors.
* Design custom dashboard for senior management to checkout projects that have completed , delayed , in-progress, closed, emergency targets.
* Test the individual power features and upgrade the model after multiple client and team reviews.
* The code was deployed later onto web by other interns in the team.
Show More
Show Less
24022.1

USD / Year

(Expecting)
Verifications
Phone Verified
Available Timezones
Eastern Daylight [UTC -4]

Central Daylight [UTC -5]

Mountain Daylight [UTC -6]

Pacific Daylight [UTC -7]

Eastern European [UTC +2]

Eastern EST [UTC +3]

Greenwich Mean [UTC ±0]

Further EET [UTC +3]

Australian EDT [UTC +11]

Australian CDT [UTC +10:30]

Dubai [UTC +4]

New Delhi [UTC +5]

China (West) [UTC +6]

Singapore [UTC +7]

Hong Kong (East China) [UTC +8]