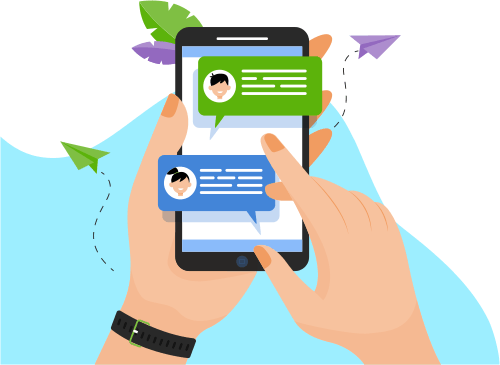 Now you can Instantly Chat with Siddhant!
About Me
Extensive experience in Salesforce Configuration, Customization of applications. ➢ Hands on experience in Salesforce Lightning Interface. ➢ Expertise in the area of Workflows, Approvals, Data Validation rules. ➢ Experienced in creating Custo...ertise in the area of Workflows, Approvals, Data Validation rules. ➢ Experienced in creating Custom Profiles, Role Hierarchies, Permission sets, Page Layouts and Record Types. ➢ Implemented Security and Sharing rules at object, field, and record level for different users at different levels of organization. ➢ Implemented on Process Builder, Custom settings and Custom Metadata Types. ➢ Have worked on the tools Apex Data Loader. ➢ Hands on experience on Salesforce developer toolkit (force.com IDE), Triggers, Visual Force Pages, and working knowledge of Apex classes, Controllers, SOQL & SOSL. ➢ Experience in Batch Processing and Scheduling Apex. ➢ Responsible for creating Reports and Dashboards for Business Users. ➢ Written test classes for code coverage and deployments. ➢ Knowledge of HTML, CSS. ➢ Quick learner, highly organized, excellent analytical and interpersonal skills. Ability to work on multiple tasks in a fast-paced environment independently and in a team. ➢ Willingness to adapt to any organizational structure and culture to help build relationships with key groups.
Show More
Portfolio Projects
Description
Role : Administrator and Developer Project Description : Roche Dialog is a portal which is built in AEM and integrated with SFDC and SAP technologies. This portal is used for the Roche customers who are already members of the Roche products and who are willing to know about the Roche products. This single portal contains the data of the Roche R&D information and the tracking of Sales Orders, Deliveries and Invoices which are integrated from SAP systems. Using the Dialog portal, users can raise a case for the Roche support on the products they already bought. And also, can give the feedback on the products. Case can be created in 2 WAYs. 1. Using the chat facility which provided using Live Agent functionality. 2. Using the Support Request tab. AEM covers the functionalities like Home, News, Videos and Help pages of Roche Diagnostics. SFDC covers the remaining functionalities like eServices i.e. eLabDoc, Track & Trace, Support Request and Live Chat support. eLabDoc is a different application which used to search the Roche R&D information which is integrated in SFDC using connected apps. Track & Trace is another functionality which will contain the information of Sales Orders, Deliveries and Invoices. These details are fetching from the SAP which is integrated using connected apps. Responsibilities: ➢ Created and maintained permission sets, users, public groups and queues. ➢ Provided training to the end users in understanding the application. ➢ Involved in data migration through data loader, Import Wizard. ➢ Created new custom objects, custom fields, field dependencies. ➢ Written workflow rules, validations rules and created field updates. ➢ Written email templates and email alerts and time-based email alerts. ➢ Dealing with client and users on issues/changes requested. ➢ Analyse the issues reported by the Business users, debug and fix them. ➢ If the issue is recurrent, work on the issue raising a problem ticket and provide a permanent fix for the issue. ➢ Involving in the enhancements of the UI changes/fixes. ➢ Monitors the incidents escalations and act accordingly to the client and users and convince them. ➢ Worked on apex triggers, classes, Batch Apex and SOQL queries.
Show More
Show Less
Company
Totally promotional
Description
Totally promotional is an online shopping portal in which there are more than 600 different types of products. Products helps businesses in all categories to promote their brands. In this project we were working on the handle the customer data with their respected orders. Their headquarter is located at Cold Water, Ohio.
Show More
Show Less