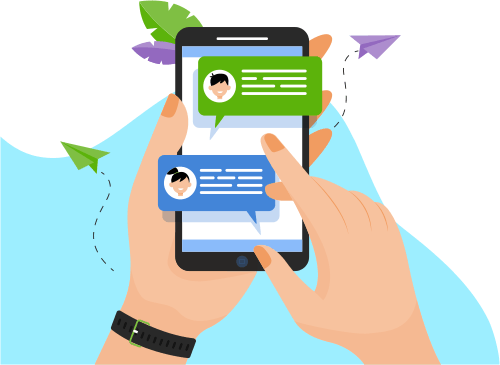 Now you can Instantly Chat with Rachel!
About Me
My Name is Rachel McGrath, I am a Solutions-driven full stack Developer, applying a strong technical skill set of multiple languages towards building whole applications or maintaining and optimizing existing systems services. Among other recogniti...ng whole applications or maintaining and optimizing existing systems services. Among other recognitions, I am well-known for my adaptability and Dedication. I am a passionate software developer that has the ability to intuit what investors are trying to build. I believe that there is no finish line. There are only mile markers. I recently graduated from a full stack boot camp at the University of Texas, besides being an entrepreneur. With my technical skills of JavaScript, Python, React, Express and MongoDB as well as being someone others can count on, I plan to make a positive impact on your organization.My Name is Rachel McGrath, I am a Solutions-driven full stack Developer, applying a strong technical skill set of multiple languages towards building whole applications or maintaining and optimizing existing systems services. Among other recognitions, I am well-known for my adaptability and Dedication. I am a passionate software developer that has the ability to intuit what investors are trying to build. I believe that there is no finish line. There are only mile markers. I recently graduated from a full stack boot camp at the University of Texas, besides being an entrepreneur. With my technical skills of JavaScript, Python, React, Express and MongoDB as well as being someone others can count on, I plan to make a positive impact on your organization.
Show More
Skills
Web Development
Programming Language
Database
Others
Portfolio Projects
Company
AWS CloudWatch Automation:
Description
AWS CloudWatch Automation:
Worked on my own to create dynamically build YAML files to deploy to AWS for CloudWatch alarms. This worked by creating
calls to our API to retrieve specific metrics. It then calls one of three templates to insert the data into based on whether the spark
jobs are turned on or not. Once it is built, it transforms the JSON templates into YAML.
Show More
Show Less
Company
BIG Data Process Automation:
Description
Worked with the senior Data Engineer to gather requirements, & create a working base structure. We continued to convert
Microsoft access files. The intent for this project was to be able to get the past 10 years and future years data and convert MDB
files on any type of machine and export to AWS and then to Athena to be used in quick sight. I dealt with the ETL of this project as
well as setting up glue crawlers and the database to hold all the processed data to be able to query in Amazon Athena
Show More
Show Less