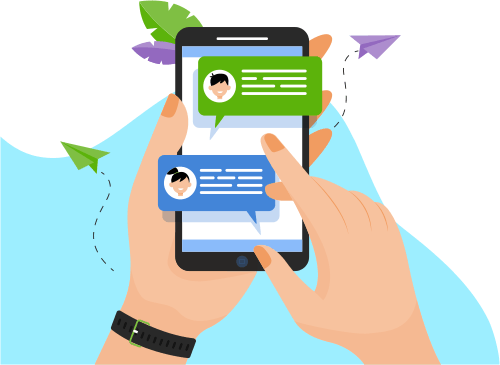 Now you can Instantly Chat with Bharat!
About Me
Experience in analyzing business specification documents, developing Agile Sprint test plans, designing test cases, and Executing test cases.
Expertise in Defect Tracking and Bug Reporting Tools i

...

Expertise in Defect Tracking and Bug Reporting Tools i.e. Jira
Experience in Validation of Compatibility, Functional, Regression, Manual Performance, GUI, Smoke Testing, and Globalization Testing.
Experience in the entire Software Development Lifecycle (SDLC) life cycle.
Participated in test case review
Handling Defect meetings
Have worked extensively on Software testing life cycle (STLC) and defect life cycle.
Manual test case design
Manual test case execution. [Retest, Integration test, Regression test, System test, UAT test, production test, Smoke test]
Prepared Traceability matrix to map use case and Test Case.
Worked on Agile methodology and participated in scrum meeting
Design, develop, automate, and maintain tests using Java.
Experience in Automation Testing with the help of Selenium Web-driver through core JAVA.
Extensive Knowledge of Selenium Locators E.g. Id, Name, Class Name, CSS selectors, Xpath Expressions, Link test
Extensive experience in creating POM Extensively used TestNG framework for the development of the Test classes.
Good communication, collaboration with proficiency at grasping new technical concepts quickly and utilizing the same in a productive manner
Continuously updated testing document
Able to run the test cases for all browsers namely, IE, Chrome, and Firefox.
A quick learner who can swiftly adapt to new challenges
Ready to work on Manual as well as automation.
Ability to interact with customers with ease and Professionalism.
Show More
Skills
Web Development
Programming Language
Software Testing
Database
Development Tools
Operating System
Others
Portfolio Projects
Company
Green Agri Tech Solution
Description
E-Commerce Domain Project name Green Agri Tech Solution helps farmers by providing all Agri product information on an online platform. This is an eCommerce application that is used for buying and selling Agri products through our website such as supplying seeds, Fertilizers, Pesticides, Irrigation, and Farming products. Using this website farmers can get information about the product and its uses. This website includes different modules like Home, Buyer, Seller, Category, and Inquiry/Order. This application act as the bridge between buyers and sellers.
Show More
Show Less
Company
Billing Management System
Description
Telecom Banking Domain Integration of sales and customer support teams with Back-office operations and finance departments. Employees of the organization use CRM applications that support Customer-facing activities such as sales, marketing, and customer service whereas back-office employees use ERP applications that support transactional, reporting, and compliance Activities. 
Show More
Show Less