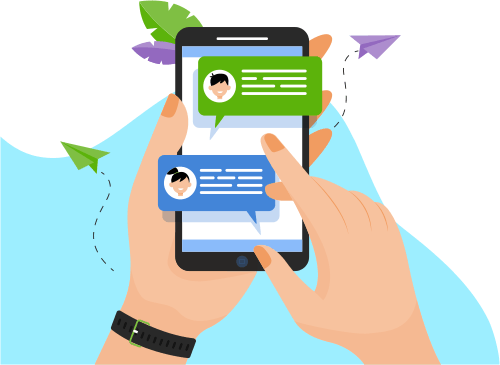 Now you can Instantly Chat with Arpita!
About Me
Currently I am pursuing my Master's of Computer Science by dissertation from University Of Malaya, Malaysia. I am working on Vehicular network using Reinforcement learning. I have communicated a journal as co-author in IEEE Journal.
I wa...ing Reinforcement learning. I have communicated a journal as co-author in IEEE Journal.
I was working as Research Associate in Indraprastha Institute of Information Technology, Delhi (India). I have worked on Large Throughput In High Density Enterprise And Wireless Lan(s) and Simultaneously working on data offloading in cellular network on MATLAB.
Prior to joining IIITD, I got an opportunity to work at Singapore management university, Singapore as Software development engineer. At SMU, I have got some great opportunities to work on wireless network technologies and various algorithms involving data mining and analytical work, Hands on various programming languages such as PHP & JavaScript and databases such as MongoDB, PostgreSQL & MySQL while implementing frontend and backend software.
I was an Intern at Robert Bosch Centre for Cyber Physical Systems (RBCCPS). I have worked on a project Generic Data Logging Solution based on PsoC4BLE to measure temperature & ADC Voltage with date & time stampings. It stores the data & broadcast through BLE.
I am highly fascinated by the possibilities and applications of data analytics and AI and Machine learning algorithms for giving actionable insights. I will like to explore and work more in this area. With my current technical exposure coupled with my desire to learn, I think it will be easy for me to grasp the new skills required by me to work on problems for design of algorithms, which provides actionable insights.
Show More
Skills
Web Development
Programming Language
Database
Operating System
Others
Portfolio Projects
Company
Dynamic Threshold Analysis
Contribute
I was the only one working on this project
Description
This project is based on collecting client information (RTLS Data) such  as Mac address, Signal strength etc connected to Wireless Access point  and sending to server. We wanted to implement some filters on Access  points to only send information of client with good signal strength. I  analyzed 1-month RTLS Data collected by Wireless Access points to  understand whether static or dynamic threshold for all AP's should be  used or it could be setup according to channels or threshold need to be  changed for individual AP's.
Show More
Show Less