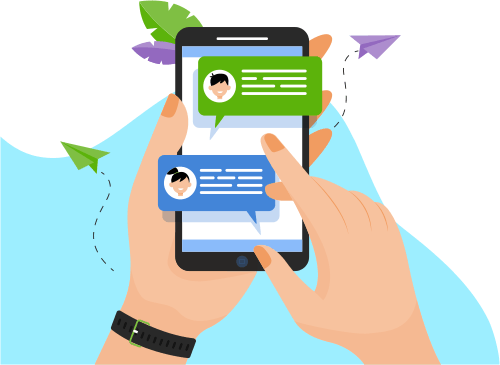 Now you can Instantly Chat with Shakira!
About Me
SHAKIRA SHAKIR
251, phase 5, Rangapuram, Vellore, Tamilnadu, India 632009
Mobile No: +918220060446
Email Id:shakirashakina80@gmail.com
Dear,
Thank you for the opportunity to apply for the-.............role at your company. Afte...br> Dear,
Thank you for the opportunity to apply for the-.............role at your company. After reviewing your job description, it's clear that you're looking for a candidate that is extremely familiar with the responsibilities associated with the role, and can perform them confidently. Given these requirements, I am certain that is have the necessary skills to successfully do the job adeptly and perform above expectations.
I am graduate 2018 (6.5 GPA, B/TECH Information Technology) from C. Abdul Hakeem College of Engineering and Technology (ANNA UNIVERSITY CHENNAI), and I completed my Diploma 2015(79% Computer Engineer) from Shree Sitheswarar Polytechnic College Vellore. I also October 2018 to present date of work experience. I had the privilege of working for TNQ TECHNOLOGY PVT LTD CHENNAI in a Graphic Designer role, where I Learned valuable professional skills such as application development, data communication system, and desktop technology, I have been consistently praised as focused by my professors and peers, Whether working on academic, extracurricular, or professional projects, I apply proven analytical, problem-solving, and technical skills, which i hope to Leverage into the ------------ role at your company.
After reviewing my resume, I hope you will agree that I am the type of competent and competitive candidate you are looking for. I look forward to elaborating on how my specific skills and abilities will benefit your organization. Please contact me at +918220060446 or via email at shakirashakina80@gmail.com to arrange for a convenient meeting time.
Thank you for your consideration, and I look forward to hearing from you soon.
Sincerely,
Shakira Shakir
 
Show More
Skills
Web Development
Programming Language
Others
Operating System
Database
Software Engineering
Graphic Design
Software Testing
Portfolio Projects
Company
Detecting Rank Fraud In Google Play Store Using Fair play System Technology
Role
Analysts (Non programmer role)
Description
➢ Programming Language: JAVA, HTML, JSP
➢ Description: Fraudulent behaviors in Google Play, the most popular Android app market, fuel search rank abuse and malware proliferation. To identify malware, previous work has focused on app executable and permission analysis. Here using Fair Play Technique discovers the fraud users and block them.
Show More
Show Less