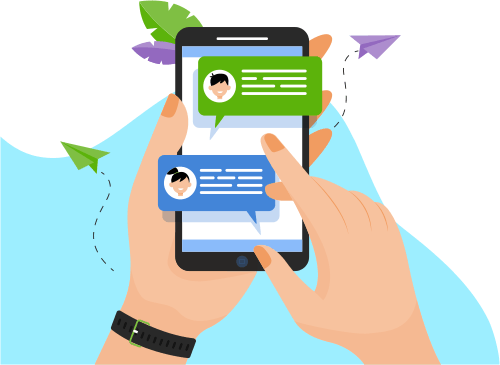 Now you can Instantly Chat with Michael!
About Me
Hi I'm Michael, and am a Full stack developer, I actually started off my programming career in 2016 after my admission into the university (which is actually an open university, that is distance learning), where I'm studying <...university (which is actually an open university, that is distance learning), where I'm studying Communication Technology. I went on in 2017 to Harvard University where I received an advance diploma in the program Introduction to Software Development. And later that year I got an advanced diploma in the program Web Development with Python and JavaScript also from Harvard University.
Over the past three years, I've programmed both professionally and for study. I actually got my first job in 2016, where I created and updated several web applications using Django and Flask.
I'm capable of working onsite and remotely; independently and in teams. I have a vast knowledge in several programming languages including:
Python
Java
JavaScript
C
C++
HTML5
CSS3
SQL etc…
I deliver excellent services in the following:
Web Application Design
Front-end Development
Back-end Development
API Design
Third-Party API Integration
Database Design and Management
Unit Testing
Automated Testing
Continuous Integration and Deployment
User Document etc…
I'm currently running an online program from Harvard University on Mobile Development with React and React Native, which is to be completed within the next two months, that is, by the end of August 2019.
Building state-of-the-art, user-friendly, easy to use applications are truly a passion of mine and I am confident I would be an excellent addition to your organization. In addition to my knowledge base, I actively seek out new technologies and stay up-to-date on industry trends and advancements, this allows me to stay ahead of the curve. I consider myself to be quite good in working with data structures and object-oriented programming.
Thanks for viewing my profile and I look forward to communicating with you further.
Show More
Skills
Web Development
Programming Language
Database
Development Tools
Software Testing