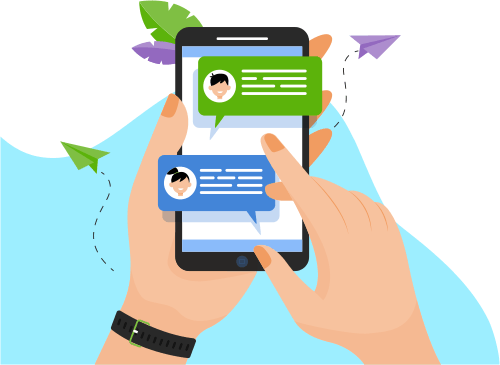 Now you can Instantly Chat with Nikhil!
About Me
Enthusiastic about finding value add out of Data. Always busy with thinking about creating new innovative ideas or new ways to tackle current projects/analysis. Has experience with R, Python, Image Processing, NLP, SQL and Git always ...urrent projects/analysis. Has experience with R, Python, Image Processing, NLP, SQL and Git always eager to learn new languages, techniques or tools. 
Show More
Skills
Software Testing
Programming Language
Data & Analytics
Development Tools
Software Engineering
Web Development
Mobile Apps
Others
Database
Operating System
Graphic Design
Portfolio Projects
Company
CloudHedge - Workload Analysis
Contribute
Individual contributor. Providing end to end data science solution for CloudHedge.
Description
Cloud Hedge is disrupting Digital Transformation by automating application containerization. Enables enterprise-scale Continuous Delivery, provides predictability, visibility, automation, and control to deliver software faster.
Data Scientist
Key Result Areas:
Implemented workload analysis model. Identifies the usage of the systems metrics i.e. CPU, Disk IN/Out, Network IN/Out etc.

Predictive model to generate recommendation for cloud application. Accordingly, actions can be taken to prevent data miss, failure of the system.

End to end implementation of all the Cloudhedge services in Docker container as a part of RHEL certified container.

Created large number of data matrix using server application configuration to validate discover and transform piece of Cloudhegde.

Capacity planning model used to help client/end user to decide about the machine size deployed for an application in the cloud. Helps them to save cloud infrastructure cost.

Trend analytics models for spikes detection in System utilization data. To identify sudden load in the system.

Auto Summarization approach in combination with machine learning technique helps BnP Paribas bank to identify customers generating money using illegal action.

Implemented sales forecasting model for on premise sales team as a part of presales. Increased company revenue by 3.75%

Providing overall development using R and Python programming in an effective manner. At the same time used best practice approach for it within given timeline.

Providing insights of overall flow of data pattern for high availability of any application for scale up and down size logic for disaster recovery for application environment.
Show More
Show Less
Contribute
I was taking care of generating insights from the fraudulent data. Using various algorithms based on the requirement.
Description
Ocwen Financial is embarking on "Master Servicing" to facilitate, in an enterprise level that Ocwen Financial can work as a Data Driven organization, with consistent, accurate and fast access to data in order to be able to take informed decisions and build intelligence around it.
Software Engineer
Key Result Areas:
Design and development of operational data store to consolidate data from various data source required.

Raw data from source to target transformation was handled using informatica. End user reporting of data was done using R in terms of data analysis, data predicting and trend generation.

Communicating with internal/external clients and counterparts to determine specific requirements and expectations, managing client expectations as an indicator of quality.

Following the project life cycle methodology like Agile.
Show More
Show Less
Ikano Bank
https://bank.ikano
Building end to end solution for Counterparty logic for ikano bank.
Contribute
Developed Counterparty logic using ETL logic and finally the reporting is done using MSTR.
Description
Look after the gamut of responsibilities pertaining to the data extraction from various sources like Oracle and flat files and loading of the data into the designed schema (into target warehouse (Oracle).
Programmer Analyst
Key Result Areas:
Design and development CDD Model (Compliance data driven) and AML Model (Anti Money Laundering) for the bank.

Develop mapping specification document as per business understanding.

Analyzed data to identify survived customer for AML process.

Delivering and implementing the project as per scheduled milestone.
Show More
Show Less