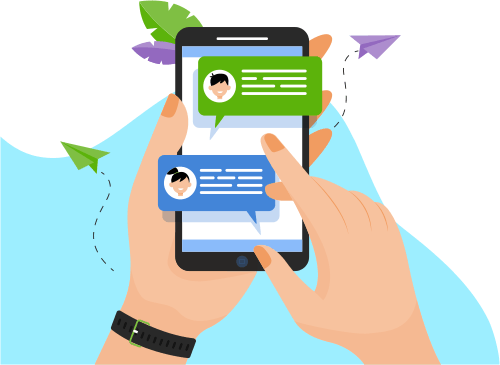 Now you can Instantly Chat with Siva channa kesava!
About Me
I am proficient in C#, ASP.NET, ASP.NET MVC, C#.NET, VB, VB.Net, ADO.NET, ENTITY FRAME WORK, WEB SERVICES, JAVASCRIPT, JQUERY, ANGULARJS, Angular 4+, HTML, CSS, BOOTSTRAP, KENDO UI/KENDO SCRIPT, Micro soft AZURE, Cosmos DB and have extensi...ngular 4+, HTML, CSS, BOOTSTRAP, KENDO UI/KENDO SCRIPT, Micro soft AZURE, Cosmos DB and have extensive experience with SQL SERVER, AJAX. My attention to detail, communication and time management skills have proven beneficial to various software and systems development projects for business in such areas as healthcare, retail and logistics.
The following list highlights my strongest qualifications and professional successes:
1) Currently working as Sr. Software Engineer and experience in architecture, design, integration and implementation of various applications for Health care products for Infomagnus Technologies India Private Limited and working as a Full Stack Developer.
2) Prior experience has enabled me to build strong management and organizational skills that I will continue to apply to the Senior .Net Developer position at your company.
3) I have demonstrated a consistent ability to bring projects from design to implementation within time and budget constraints while providing effective applications and ensuring customer satisfaction. I am available to further discuss this position and my qualifications at a time of your convenience.
4) Highly skilled in designing, testing, and developing software and understanding of algorithms.
5) Knowledgeable of back-end development best practices and hands-on software troubleshooting experience and Proven track record for future maintenance and upgrades.
6) Awarded Star Synergies of the year 2014 from Web Synergies Company.
7) I completed my bachelor degree from JNTUH University in the stream of Computer Science at    Hyderabad.
Thank you for your time and consideration. I look forward to speak with you about this opportunity.
Sincerely,
Vempati Siva Channa Kesava (Senior Full Stack Engineer)
Hyderabad.
Show More
Skills
Web Development
Others
Software Testing
Database
Programming Language
Software Engineering
Development Tools
Mobile Apps
Operating System
Graphic Design
Portfolio Projects
Role
Full-Stack Developer
Description
 The goal of this project is to provide Altec an OCR offering that is tightly integrated with DocLink, but ultimately can work stand alone as an OCR offering capable of integrating with other applications. Smart Capture can be available as multi-tenant cloud solution with integration for on-premises and cloud to allow image file exchange, file storage and bi-directional interaction with ERP/accounting systems. Smart Capture integrates with DocLink on-premises and DocLink Cloud. The integration is implemented as flexible and extendible subsystem of Smart Capture taking advantage of cloud-based integration services such as Azure Logic Apps, Azure Data Factory and hybrid connectivity.
Show More
Show Less
Company
I SPACE (intelligent Space Allocation & Capacity Engagement)
Role
Full-Stack Developer
Description
This is a consultation and software development project to upgrade current manual operations and key business process to increase competitiveness using developments in information technology and accessibility options. As part of its operations to consolidate and manage booking from its network of agents, MSC will deploy the capacity allocation management system, called I SPACE to automate and eliminate some of its manual processes.
Show More
Show Less
Company
My Door (US doors engaging)
Role
Full-Stack Developer
Description
Clopay is credited with several industry firsts and is known for its design innovation and uncompromising product performance standards in the garage door industry. Clopay is the only residential garage door brand backed by the Good Housekeeping Seal, which offers additional protection beyond Clopay's product warranty. Good Housekeeping will refund, repair or replace the product if it is found to be defective within two years of purchase.
Show More
Show Less