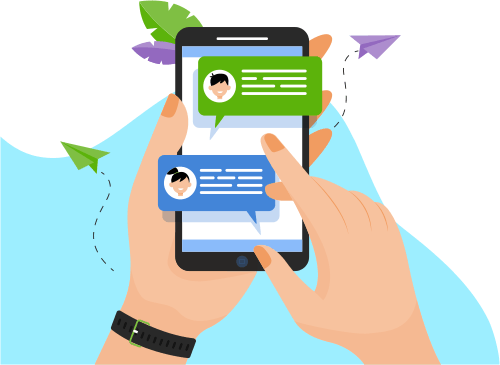 Now you can Instantly Chat with Akansha!
About Me
Key skills
Programming Languages: Java, J2EE
Databases: Oracle, MongoDB
Frameworks: Spring Boot
Tools...p>

Frameworks: Spring Boot

Tools: JIRA, Git, Bitbucket, Postman, ServiceNow, Tableau

Others: OOP, HTML, CSS, REST API, Eclipse IDE, Linux, Windows, SDLC, Dialogflow(api.ai)

 

Work Experience 

Amazon Development Centre

Oct 2020– present | Risk Investigator Specialist

Tech Stack: Java, J2EE, MySQL, OOP, Eclipse IDE

Working as a Senior Investigator to Investigate suspicious activities and behaviors that could pose a risk to Amazon or our customers in global markets, also managing a team of investigators to help analyzing patterns and attributes like order pattern, financial institute patterns, tracing history, and also working on backend project called Nautilus(built on Java), the investigation platform exists so that automated systems can solicit decisions from human investigators, specializing in decisions that require restricted/red data to determine.

 

Reputation.com India Private Limited

May 2018- Nov 2018 | Software Engineer

Tech Stack: Java, J2EE, Eclipse IDE, MongoDB, Postman, Spring Boot, JSON

Project: Meru

Scrapes various social web sites and social API(s) for reviews, comments and other social data using Groovy, Java and Spring Boot. With the collected data and some NLP, it scores the various organizations giving a number to their reputation.
Develop and maintain groovy scripts to parse/scrape HTML pages to extract information
Develop and maintain groovy scripts to hit API(s) to extract information
Make required changes to framework which executes the groovy scripts as and when needed
 

Project: Ewoks r4e-ewoks-metalstorm is used to generate huge test data loads for Meru Server. It is used to do Functional Testing and Load testing. We can run ewoks metalstorm from web UI as well.
Maintaining Ewoks project which is used to perform testing of Meru and produce report, and Automate process such as schedule report and refactored code to improve the design, structure and free from errors
Creating and maintaining incident, and problem tickets and Customize catalog item access on service catalog homepage, created email notifications and report scheduling, and Transform maps to import data through Excel
 

 

 

Robosystems Inc.

Nov 2017- May 2018 | Software Engineer

Tech Stack: Java, J2EE, MySQL, OOP, Eclipse IDE, Dialog flow (API.ai), AWS, GCP, Service now, REST API

Project: RoboKart

Robokart is a Shopping cart which is used to provide customer a better shopping experience. RoboKart is placed directly on the cart and it serves as a friendly personal shopping assistant engaging customers using Artificial Intelligence (Dialogflow)
Integrated with Google's Dialogflow to engage customers with various information such as weather, jokes, music, latest offers etc.
Built RoboKart REST API's for backend using Spring Boot to fetch Product, Offers, and Price details via Walmart Open API.
Customizing the forms and Lists of Incident and Problem Management tables. Worked on User administrations (Groups, Users and Roles). Creation of new Applications, Modules and Creating custom Tables, fields, sections, Form Configuration, Email notifications, and Knowledge articles.
Show More
Skills
Data & Analytics
Web Development
Development Tools
Programming Language
Database
Others
Software Engineering