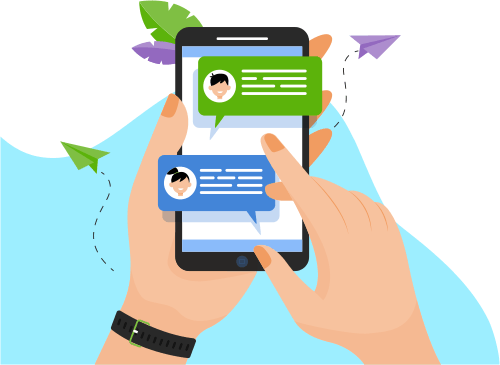 Now you can Instantly Chat with Swapnil!
About Me
Professional and motivated, having over 2.3 years of DBA and Development work experience in the software 
industry with recent versions of MySQL(5.6, 5.7).
 Experienced in designing, modeling, developing and support web based projects ...QL(5.6, 5.7).
 Experienced in designing, modeling, developing and support web based projects with responsibilities including 
analysis, design, development, implementation and maintenance.
 Providing 24/7 production support for critical production systems to resolve database performance issues, job 
failures, sessions & diagnose root causes.
 Supported multiple databases and administered MySQL Databases of large DB sizes for production, development 
& test setups.
 Motivated and detail-oriented with unsurpassed abilities in project management and team work.
 Strong proficiency in database monitoring & management.
 Experience in MySQL Database Administration, physical & logical design, development, maintenance and 
production support of relational databases, business applications, new server setup.
 Understanding of MySQL's underlying storage engines, such as InnoDB and MyISAM.
 Expertise in DB Instance Creation in both clustered and non-clustered configurations.
 Worked on configuring multiple MySQL instances on a single server.
 Worked on setting new-login paths.
 Strong MySQL Server skills & general system administration skills on Linux and Windows environment.
 Proficient in writing shell scripts to automate the backup/restoration of databases & other routine task's.
 Experienced in Performance Tuning, Query Optimization, Client/Server Connectivity.
 Expertise in db optimization with the help of explain plan.
 Involved in designing, developing and testing of enterprise application to completion in terms of Database.
 Worked on user management : How to maintain the user privileges using DDL, DCL & DML Commands.
 Hands on experience in Database Security Policy : Granting and revoking privileges, changing password.
 Worked on best DB Standards & Practices : Ensuring performance, security, and availability of databases.
 Worked on MariaDB Audit_Plugin Installation & monitoring.
 Tuning of global variables in MySQL .cnf file to improve performance.
 Worked on Multiple server setups.
 Monitoring CPU & Memory utilization of all environments.
 Monitoring MySQL logs.
 Performed backup & restoration(using MySQLdump).
 Performed database hardening, data-fragmentation & maintenance.
 Worked on Capacity Planning.
 Worked on different MySQL Replication configuration(Master-Slave, Master- Master, Chain Replication).
 Worked on refresh replication(adding a new slave to existing replication).
Show More
Portfolio Projects
Description
Axis Direct is the flagship brand under Axis Securities Limited, a subsidiary of Axis Bank of India. AxisDirect 
offers a 3-in-1 demat,trading & saving account. It is a brand under which Axis Securities Limited offers its retail broking 
& investment services.
Show More
Show Less
Description
myretailworx™ is India's first microlocal® e-Commerce platform which aims is to empower our country's local 
retailers with innovative business solutions so that you can enjoy a delightful shopping experience in your neighbourhood.
Show More
Show Less