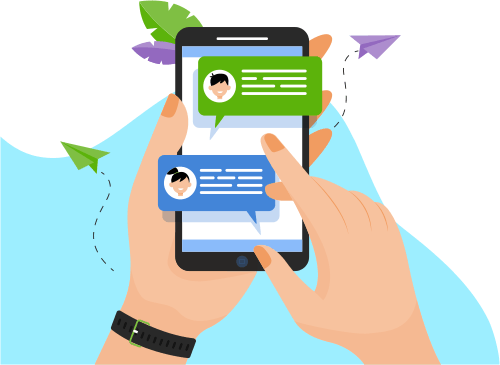 Now you can Instantly Chat with Mohammad!
About Me
More than 4  years working experience in IT industry with good knowledge on development, analysis, management and administration.
I have extensive knowledge, and experience of ASP.NET, MVC, ADO.NET, WCF, LINQ, C#, Web Services, Xam

...

Proficient in HTML, AJAX, XML, CSS, JavaScript/ jQuery, Angular, Firebase.
Knowledge of SQL Server Database design, Database maintenance.
Excellent interaction with cross-functional teams.
Knowledge of debugging using the debugging tools provided by the Visual Studio. In-depth knowledge of various platforms, software systems, and servers.
Ability to maintain a reliable and methodical approach to support and documentation. I have a great passion for hi-technology and applications, including start-ups.
Knowledge of technical troubleshooting. Final reports generation.
Installation, configuration & management of Dialer Server (ViciDial, GoAutoDial, ViciBox)
Show More
Skills
Web Development
Programming Language
Database
Others
Portfolio Projects
Role
Full-Stack Developer
Description
The entire work-flow for providing legal services is underpinned by our Legal Management, which enables ease of tracking, ease of updates, ease of generating reports and record keeping. The work-flow can be customized to cater to the unique work-flow requirement of a particular client.
Show More
Show Less
Role
Full-Stack Developer
Description
The Glocal Ustad provides opportunities for the students to go through online
courses/learning programs, take tests after completing these programs, get online certificates, and attend webinars and talks, blog and much more.
Show More
Show Less