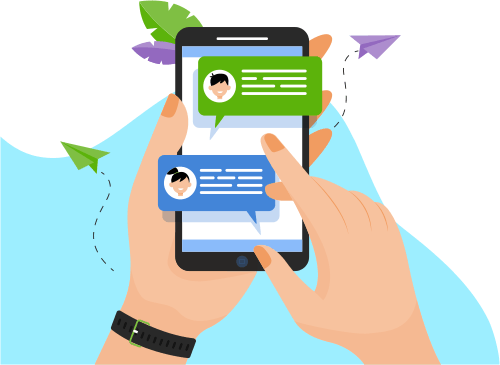 Now you can Instantly Chat with Ankit!
About Me
MCA from Harcourt Butler Technological Institute (HBTI) Kanpur.
Manage a team of data scientists, machine learning engineers and big data specialists.
Lead data mining and collec

...

Lead data mining and collection procedures.
Ensure data quality and integrity.
Interpret and analyze data problems.
Conceive, plan and prioritize data projects.
Build analytic systems and predictive models.
Test performance of data-driven products.
Visualize data and create reports.
Experiment with new models and techniques.
Align data projects with organizational goals.
Highly focused and process driven.
Proven experience implementing and deploying advanced statistical solutions using R/Python.
Knowledge of full application life cycle design tools and methodologies
Apply machine learning algorithms, statistical data analysis, computational linguistics, and similar tools to find useful patterns in data collections.
Practical experience doing hands-on Data Analysis and prototyping Data Products.
Strong technical background with proven success in projects involving image and video processing and computer vision – including open source platforms in computer vision and machine learning.
Knowledge of Imaging API (Filters, Transforms, Colour Domain, Image Codecs, Object classification, Colour supervision) in Open CV.
Practical experience with TensorFlow, Keras, PyTorch, Caffe, Theano & developing on Linux OS with GPU machines (GTX 1080).
Measure, interpret, and derive learnings from results of analysis that will lead to improvements in underlying customer business processes, products or services.
Natural Language Processing (NLP), Linguistics, Advanced Semantic Design, Information Extraction, Information Retrieval, Probabilistic Decision Making, image recognition, deep learning, Machine Learning, cognitive science and analytics
Ability to work with both data and analysis at scale.
Deep understanding of a variety of Statistical Methods and Machine Learning Algorithms.
Ability to test and debug applications effectively.
Capable of learning new technologies quickly and evaluating their architectural applicability.
Self-starter with minimum supervision and Work under pressure & tight deadlines.
Show More
Skills
Others
Web Development
Data & Analytics
Programming Language
Database
Software Engineering
Software Testing
Development Tools
Mobile Apps
Operating System
Networking & Security