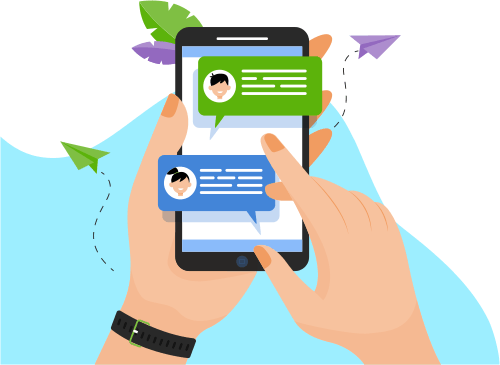 Now you can Instantly Chat with Krishnakumar!
About Me
Dear Sir/ Madam,
It was with great interest that I read your recent posting in the myremote developer for the position of Backend Developer. In response, I enclose my resume for your consideration.
Review of my credentia.... In response, I enclose my resume for your consideration.
Review of my credentials will confirm that I am capable of serving as a catalyst for achieving organic growth through effective contributions. I possess 18 years' enriched experience in the areas of IT Project Lifecycle Management, Delivery/Release Management, Business Strategy & Execution, Process Enhancements/ Operational Efficiency, As-Is / To-Be Process, Gap Analysis, System Analysis, Requirement Gathering / Integration, besides others. 
         I am presently associated with Infosys Technologies Ltd., Hyderabad as Senior Technology Architect.
The selected highlights mentioned below are indicative of the work that I have managed; my resume would showcase these in further detail.
Track record of success in working on tools like ABAP, HR ABAP, OO ABAP, ABAP Web Dynpro, ESS, MSS, Payroll, Time Management, Compensation Management, Workflow, ALE & IDOC, Talent Hybrid Success Factors Integration, UI5, Fiori
Comprehensive experience of formulating IT strategies to improve competitive positions & business performance and achieve better business results by developing a vision and executable roadmaps that aligns technology and business
Significant exposure in working on HP & Compaq FI Integration Project and Ericsson HR Implementation & Roll out Project
Achievement-oriented professional with excellent people management skills and an ability to manage change with ease
I am a solution-oriented person who thrives in challenging, fast-paced environment where my performance directly impacts the bottom-line. I believe that my strong background in IT combined with my extensive experience in planning, executing, monitoring, and closing a variety of projects, which makes me ideally suited to this role.
I bring to your company my years of relevant experience and my drive for results and positive outcomes. I am prepared for the next challenge in my career and look forward to hearing from you.
Thanking you,
Sincerely,
Krishnakumar Ramamoorthy                                                                                                                                        
Show More
Skills
Programming Language
Web Development