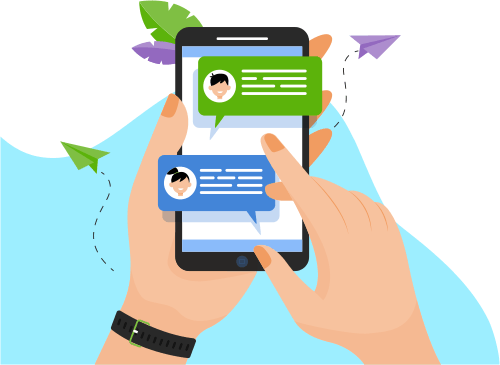 Now you can Instantly Chat with Naveen!
About Me
SUMMARY
15+ years of software industry experience in analysis, design, development, maintenance, and managing software.
5 years of experience with 802.11a/b/n/ac/k/v/mc/d/r/i/wmm WLAN protocols and

...

5 years of experience with 802.11a/b/n/ac/k/v/mc/d/r/i/wmm WLAN protocols and WIFI Features.
Leading ultra-low power chip designed for embedded and IOT world.
Working on 11AX/NAN2.0 for future chips.
Coordinating globally among Marketing, platform and multiple teams to close all the GAPS.
Managing Seed size Time along with DVT/SVT/L2/Platform/Marketing Team.
Managing Conflicts.
2 years and 9 months of onsite experience in USA and coordinated with onsite-offshore model.
Extensive experience in C/C++ programming using various framework and operating system.
Strategically Managing development and planning using waterfall and Agile.
Extensive experience in development for network communication (TCP/IP, UDP,Serial (UART), NetBIOS, message queues), component communication (RS232, SPI, I2C), driver development and UI application development.
Design and development of r4k media player UI and server for linux based customize TICOM cortex A8 basedDSP firmware system and work on linux customization for r4k media player.
Extensive knowledge of various windows mobile feature like active sync, messaging, internet explorer, internet sharing, remote desktop tool.
Extensive Development experience on Multithreading, Synchronization and Inter process communication applications.
Broad understanding and implementation of Object Oriented Programming and Design.
Basic understanding of hardware communication interfaces and Schematics.
Design and development of reverse engineering for 3rd party lenses like cannon and Nikon using microcontroller and extender tube etc.
Extensive experience in GUI design and development.
Proficient in problem solving, self-motivated, driven professional, able to work with no supervision, and able to exercise good judgment to keep critical systems operational.
Ability as a quick-learner about new technology and self-starter about new environments.
Good teamwork experience and communication skills.
Show More
Skills
Web Development
Software Engineering
Others
Programming Language
Development Tools
Networking & Security
Operating System