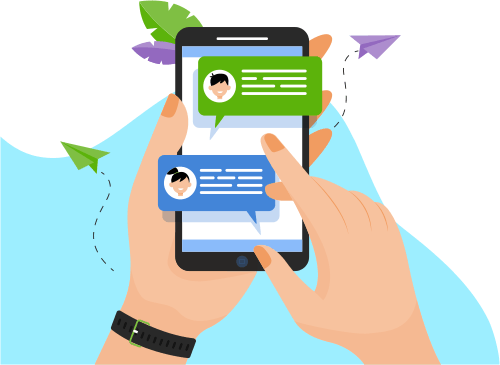 Now you can Instantly Chat with Aparna!
About Me
Extremely self-motivated Architect with the ability to be proactive with project execution. This includes a total of 13+ Years of experience in Telecom Industry and Multimedia Algorithmic Develeopment with passion for software development and lear...ecom Industry and Multimedia Algorithmic Develeopment with passion for software development and learning new technologies as well as designing software systems using agile software development in C, C++, Assembly Programming, Android JNI and Native, Multi-Threading, DSP Multi Media Algorithms - Audio and Speech Coding Standards, Audio-Speech Enhancement Algorithmic Development (Pre and Post Processing Algorithms), TI DSP Architectures, TI Framework (XDAIS and XDM), OMAP 3430 Architecture, Intel Framework and Intel Audio Codec's Firmware, Android Multimedia Frameworks (like Stage fright, OpenMax), VOIP-SIP, SDP, RTP, RTCP, Android Mobile Push To Talk Client Technology, IDEN Cellular Networks, Android Middleware Development.Played a pivotal role in leading the team for the salient development activities in the projects.
Skill Set:
 Domain Knowledge:
 Networking Protocols: VOIP, SIP, MPTT (Motorola Spec), UDP, Megaco  (H.248), SDP, RTP, RTCP
 Multimedia Framework: Android Stage fright.
 Audio coding standards: MP3, AAC (LC, HE and He-v2), AC3, DTS, MLP and WMA.
 Speech coding standards: G.729, knowledge on AMR-NB
 DSP Speech and Audio Quality Enhancement Algorithms development (R&D): Acoustic Echo Cancellation(AEC), Noise Cancellation(NC), Voice Activity Detector(VAD), Equalizer, Dynamic Range Compressor(DRC)
 Exposure to Open Max IL, Android Audio Subsystem, UML Designing
 Working knowledge on Transcoder in Motorola Proprietary IDEN PTT Server.
 Strong in C64x and C64x+ Intrinsic optimization.
 Programming Languages:
 Expertise on C, C++, Data Structures,  Intrinsic and Assembly Programming,
 Exposure to Intel Medfield Architecture, TI C64x, C64x+, C674x Architectures.
 Windows Socket programming, Thread Handling, IPC.
 Platforms Worked: Windows, Linux, Android.
 Tools Familiarized: 
 IDEs like Microsoft VC++ 6.0 professional edition, Microsoft Visual studio 2005/2008/2010, CCS3.2, CC3.3, CCS4.0, CCS4.2, Xtensa Explorer, Code Blocks, Source Insight, Eclipse Indigo
 Code Analysis tools like KlocWorks, Black Duck, Code Coverage Tool, MisraC2 Tool.
 Version management tools like IBM Rational Clear Case, CVS, SVN
 Release and Bug Management tool like BuildForge,Clear Quest, Bugzilla, Obj Testing, Install Jammer, Clickwrapping, RTSC Package creation.
 gcc. gdb, adb, Cscope, Ctags, WireShark, JTAG Emulators, Agile, GIT, repo, PTI tool, MPTA tool, JTAG Debugging, Supersim. 
Show More
Skills
Web Development
Software Engineering
Software Testing
Programming Language
Others
Operating System
Networking & Security
Development Tools
Mobile Apps