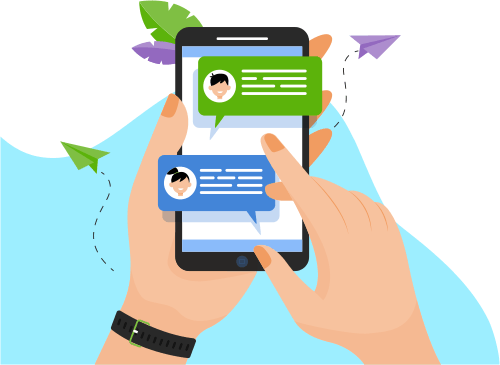 Now you can Instantly Chat with Faizan!
About Me
Having 6+ years of experience on projects for Global Clients. Having Good knowledge of FRD, Wireframe, Design Doc, and requirement gathering. Extensive knowledge of programming skills in Apex, Visualforce component, Visualforce, and Apex Trigger. ...sive knowledge of programming skills in Apex, Visualforce component, Visualforce, and Apex Trigger. Good knowledge of Sales force recommended best practice around design and development.
Having good knowledge and experience of working on Salesforce Site.com. Extensive understanding of the Salesforce.com data model, how and when to create custom objects, junction object, and other model item. Creation and management of Apex Classes. Hands on experience in debugging the application using the debugging tools provided by the Eclipse IDE. Build integration and interfaces using SFDC Web Services API (Rest API).
Solid understanding of Object oriented development and design, experience in using design patterns and ability to write clean, well-refactored maintainable code. Having Good Knowledge in scripting Languages like HTML, JavaScript.
Good understanding of Sales force functionality- Account Management, Contact management, Opportunity management, Campaign Management, Lead Management, Forecasting, Reports, Products Management, validation rules, Workflows and Approval processes etc. Excellent problem solving skills with strong technical, analytical and good interpersonal skills. Experienced in Administration setups like Manage Users, Security Controls and Data Management. Extensive experience using Salesforce.com Administration, Creating Roles, Profiles, Page Layouts. Created page layouts, search layouts to organize fields, custom links, related lists, and other components on a record detail and edit pages.
Show More
Skills
Web Development
Development Tools
Others
Portfolio Projects
Description
Private Equity (PE) is a project, which is mainly used by Private Firms in the USA. Navatar Private Equity CRM is a complete solution that gives Private Equities a platform to run their business better. CRM handles Workflow Templates, Workflow Activities, Automated Greetings to clients, also allows for the automation and streamlined processes of marketing, prospecting, client on boarding, client follow-up and servicing. Worked on Third Party like Active Widget, Rest Api, and Web Services.
Show More
Show Less
Description
Deal Room project or Deal Connect Project of Navatar is place where Private Equity and M&A users get collaborated. Navatar Deal Connect CRM is a complete solution that gives Private Equity users a platform to be connected with M&A users and vice versa. It has page, which contains all the Account and their related Contacts, from where new Accounts can be added and edited. In this user can align edits folder as per need. All the folders related to accounts are here.
Show More
Show Less