Amith kumar N.
A forward thinking developer with more than 4 years of experience in building Android applications.

Hyderabad , India
A forward thinking developer with more than 4 years of experience in building Android applications.
4 Years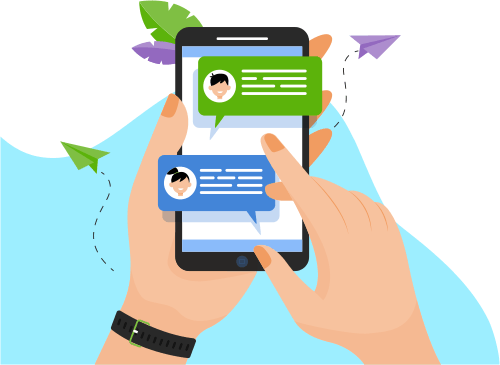 Now you can Instantly Chat with Amith kumar!
About Me
Energetic and curiosity-driven Android developer with 4+years of experience writing top-quality clean code for high-paced businesses in Android Application development.
Consummate collaborator with clients, manage

...

Consummate collaborator with clients, management, and team members.
Extensive experience in different phases of software development life cycle for applications including design, development, testing, Enhancements and meet the requirements of the clients.
Having capabilities to distribute Android apps into Google Play and do in app purchase.
Experience in Android UI toolkit, utilizing Activity workflow, Navigation Drawer, Menu designs, basic/ picker/list views, Adapters, Custom Views, Handlers, and Loaders.
Strong at problem solving and quickly adapting to new environments, new technologies and facing new challenges to produce meaningful results.
Ability to understand business requirements and translate them into technical requirements.
Experiences in designing and developing adaptive UI components, Widget for Android phones with different screen resolutions.
Multitask- oriented with strong competitive drive and work ethic to succeed.
Designed and implemented Location based service using Google Maps API.
Conceptualizing app solutions with the latest technology, design theory, and a large dose of creativity. Committed to viable and easily functional app solutions for clients.
Design, build, and maintain high performance, reusable, and reliable Java code.
Experience in Android User Interface Design and Application Frameworks such as Fragments, Location Manager, Content Providers, Web View, Shared Preferences etc.
Ensure the best possible performance, quality, and responsiveness of the application.
Familiarity with RESTful APIs to connect Android applications to back-end services.
Familiarity with Google Analytics, cloud message APIs and push notifications.
Understanding of Google's Android design principles and interface guidelines.
Experience in understanding of code version tools, such as Git.
Show More
Skills
Web Development
Programming Language
Development Tools
Data & Analytics
Others
Mobile Apps
Operating System
Database
Software Engineering
Graphic Design