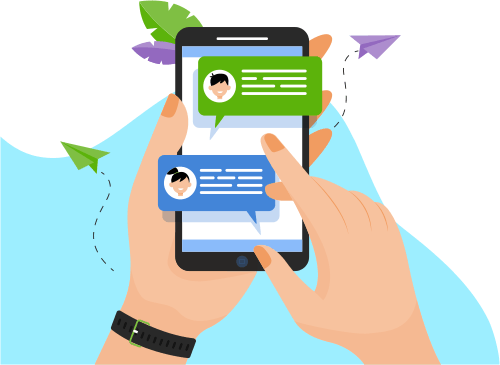 Now you can Instantly Chat with Ross!
About Me
I have been an Agile C#.NET developer for over nine years now, and a Full-stack C#.NET MVC Developer for the last six years utilizing common JavaScript Frameworks. I utilize SOLID design principles among other design patterns with secure coding pr...ript Frameworks. I utilize SOLID design principles among other design patterns with secure coding practices such as validation to maintain data integrity. I have been involved in all the phases of the SDLC including business process review for requirements, analysis, design, implementation, testing, deployment and maintenance. I start with the business requirements, then go through the process of extracting the Use Cases, and then start working with the core Use Cases first when beginning a project or starting another iteration. I have started projects from the ground up and I frequently use EF Scaffolding in Visual Studio to create initial CRUD operations on those new projects. I have used both the Code First approach and Database First Approach when working with MVC projects. I utilize Bootstrap and Font Awesome as a standard for responsive web design along with HTML5, Razor, JavaScript frameworks, and CSS3. I have used the JQuery DataTables API for reporting often. I frequently write client-side code making AJAX calls in order to get data back in JSON or XML format from web services. I have created WebAPI's from the ground up as a center-point for many endpoints on enterprise-level projects.  I've worked with Azure Active Directory, and I have deployed applications to Azure throughout the development lifecycle. I frequently collaborate with Business and Technical Personnel along with stakeholders for feedback on features throughout project iterations. I have used project management tools such as Jira, Confluence, Sharepoint and MS Project to maintain the backlog, and for decomposition of tasks. I believe that both my experience and skills are a perfect match for the position.
I am a solid .NET Developer with a proven track record of success, and have worked on multiple enterprise level projects. I have been recognized for the following personal strengths, and it is these same qualities and results that will I bring as a developer.
v   Outstanding technical proficiency and expertise
v   Always maintain professionalism and am very flexible
v   Always improving code by refactoring and performance tuning
v   Proven ability and perseverance to solve the toughest technical issues
v   Highest level of communication, both written and verbal
v   Proven leadership with great research and development skills
It is these qualities along with what I bring that makes me an excellent fit for this position.
Highest Regards,
Ross E. Burnette
Show More
Skills
Web Development
Software Engineering
Programming Language
Database
Development Tools
Software Testing
Others
Operating System