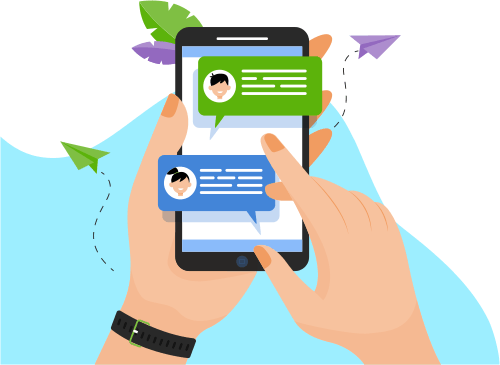 Now you can Instantly Chat with Md mushtaque!
About Me
A results-driven, customer-focused, articulate and analytical Software Developer who can think "out of the box". Strong in design and integration problem-solving skills. Expert in Perl, Python, PHP, PostgreSql and MySQL with database analysis ...on problem-solving skills. Expert in Perl, Python, PHP, PostgreSql and MySQL with database analysis and design. Skilled in developing business plans and automating manual work.
Strong written and verbal communications. Interested in a challenging technical track career in an application development environment.

Experienced in:
Backend Development, with help of Perl & python scripting.
Engineering web development, all layers, from database to services to user interfaces.
Analysis and design of databases and user interfaces.
Managing requirements.
Implementing software development lifecycle policies and procedures.
Managing and supporting multiple projects.
Highly adaptable in quickly changing technical environments with very strong organizational and analytical skills.
Lean Six Sigma yellow belt certified.
Collaborate with other Developer by using Scrum / Agile development process.
Developing, testing and implementing new software programs for Artist.
Managing MPC pipeline and disk storage for new films.
Clearly and regularly communicate with management and technical support colleagues.
Analyze user requirements and convert requirements to design documents.
Provide comprehensive support to internal customers; achieve a resolution to outstanding problems or issues.
Producing clean, efficient code based on specifications.
Testing and deploying programs and systems.
Fixing and improving existing software.
Show More
Skills
Web Development
Programming Language
Development Tools
Database
Software Testing
Operating System
Others
Portfolio Projects
Contribute
Worked on cart & admin panel complete module.
Description
In this project, I worked on completed backend (Admin & Vendor) portal. On frontend side I worked on mulitple module like payment gateway, booking system & slot details, email & notification configration. 
Created booking API services for booking system module, which can be call from any other website. 
Show More
Show Less
Contribute
Worked on multiple modules like a post, follow & more.
Description
HumaraGuru is India's only SOCIAL platform aiming at connecting all the teachers and students at one place. Where Gurus find a place to promote and showcase their skills, students get one point solution to every problem. Where Guru can share their knowledge and increase visibility, students can find, follow and learn from their Gurus.
Show More
Show Less