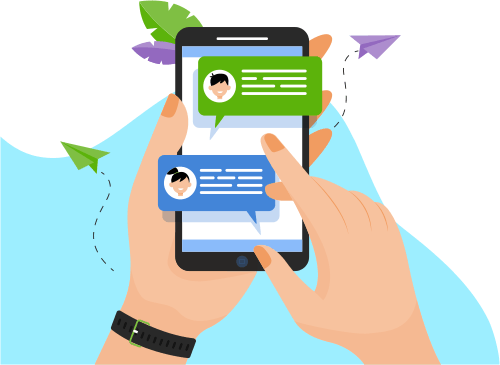 Now you can Instantly Chat with Santhosh!
About Me
Bigdata Ecosystem: Spark, HDFS, Hadoop, Hive, Oozie, Sqoop, Kafka, Spark SQL, Python, Scala,NiFi, AWS.
RDBMS and ETL: ORACLE 9i, 10g, 12c, PL/SQL, SQL*plus, SQL Loader, TOAD, SQL Developer, Query Tunings, ...TL: ORACLE 9i, 10g, 12c, PL/SQL, SQL*plus, SQL Loader, TOAD, SQL Developer, Query Tunings, AWR reports, ADDM, ETL, Redgate, Git, Source tree, DataStage 8.5 -11.3, UNIX, TWS, ITG, Application DBA activities.
Show More
Skills
Web Development
Data & Analytics
Development Tools
Database
Programming Language
Operating System
Others
Portfolio Projects
Description: TDR is a Centralized Repository created to store the invoice data coming from different data resources in different formats. Different kinds of data will be formatted and loaded into HDFS, which is then transformed using Spark components and
https://Thomsonreuters.com
Company
FACETS RIVER VALLEY DATA WAREHOUSE (RVDW) – Healthcare Domain with UHG
Contribute
• Migrating data from Oracle database to HDFS using sqoop component and scheduling with Oozie. • Deriving insights from HIVE tables for analytics. • Performing analytical queries on HDFS using HiveQL
Description
Description: Facets RVDW receives millions of claims daily and these are designed to get processed and loaded into DW tables through various UNIX and DataStage jobs. As the database size extended to 15TB, data has been migrated to Hadoop clusters using Sqoop. Hundreds of extract reports from the loaded tables were generated periodically and sent to external Vendors & other UHG applications. An approximate of 500 BO users pulls data every day for reporting purpose. And more than 1000 Database users perform queries as per their need.
Show More
Show Less
NEIGHBOURHOOD HEALTH PLAN (NHP) – Healthcare Domain with UHG
https://www.optum.com
NEIGHBOURHOOD HEALTH PLAN (NHP)
Company
NEIGHBOURHOOD HEALTH PLAN (NHP) – Healthcare Domain with UHG
Contribute
• Designing and developing ETL jobs in Data Stage using different stages. • Analyzing DS codes and fixing design issues along with Business changes. • Deploying Data Stage jobs to production using IT
Description
The NHP DW provides healthcare services in Tennessee, Illinois, Iowa, and Florida. NHP receives data from multiple internal and external sources in different file formats and from tables. The data connections are made from different databases (Sybase, SQL server and Oracle). Design and develop various stages in Data stage for extracting, transforming and loading raw data from different sources. Various business logics were applied and data conversions take place in multiple stages before loading into tables. These tables will be queried by BI team for various reports
Show More
Show Less