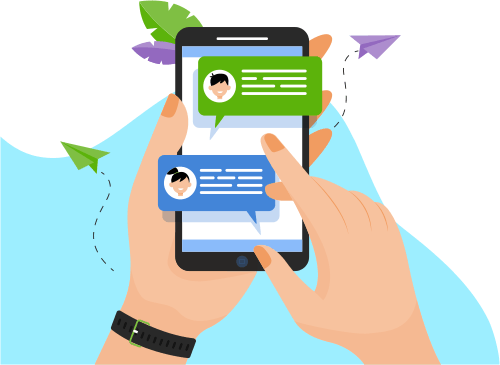 Now you can Instantly Chat with Balamohan!
About Me
Professional with over 15+ years of technical experience in developing business applications using Java,J2EE, and Oracle 10g/11g.DB2,IBM WebSphere 6.x/7.x/8.x,Weblogic 8.1/9.x/11g,IBMMQ,MuleESB,EJB,JSP,Servlet,React,Node,Cloud,Spring Integration, ...6.x/7.x/8.x,Weblogic 8.1/9.x/11g,IBMMQ,MuleESB,EJB,JSP,Servlet,React,Node,Cloud,Spring Integration, PCF Pivotal Cloud,GoolgeCloud,Amazon Cloud, docker contanerization.  Design,Develop and Deploy microservices in cloud and Docker environment using OAuth2
 Strong implementation knowledge on Java and J2EE Design Patterns and Microservice patterns and Architecture.
 High level of experience with the Banking (Cards and Payments) Industry and Trade Capture
 Fully conversant with Business Analysis, OOAD, Database Design, Technical writing, Application Development and Testing
 Self-motivated professional and a highly effective team player
 Proven track record of building and fostering customer relationships
 Repeat successes with Team Management and on-time solution delivery
 Closely work with Client on gathering requirements and come up with HLD & LLD
 Develop new applications as necessary to fulfill the client's requirements
 Review specifications provided with the team
 Coordinate with Offshore team and make the project ready for development, testing and implementation
 Ensure Cognizant deliverables on time with Quality and overall project management
 Plan for production implementation with the standard change management process with operational and all downstream systems
 Agile SDLC model and deployment and Dev-Ops process followed
 Worked in Google Cloud, Pivotal Cloud, AWS private and public hosted clouds.
 Having knowledge with AWS services like EC2, S3, VPC, ELB, AutoScalingGroups, Route 53, IAM, CloudTrail, CloudWatch, CloudFormation, CloudFront, SNS, and RDS  SCJP, SCWCD (WEB), SCBCD (EJB) and Agile SAFe4.5 certified Agilist.
 AWS Certified Solution Architect-Associate
 Pivotal Certified Spring Professional-Core Spring4
 PMP Training, Member of PMI, Agile Software Development with Scrum
 Good Knowledge on applying Java Architectural patterns for various business requirements based on Agility, Scalability, Simplicity, Testability, Feasibility, Extensibility, Modularity etc. Artificial Intelligence (AI)
Show More
60055.2

USD / Year

(Expecting)
Verifications
Profile Verified

Phone Verified
Available Timezones
Singapore [UTC +7]

Dubai [UTC +4]

Hong Kong (East China) [UTC +8]

Eastern EST [UTC +3]

Eastern Daylight [UTC -4]

Central Daylight [UTC -5]

Mountain Daylight [UTC -6]

Pacific Daylight [UTC -7]

Eastern European [UTC +2]

Greenwich Mean [UTC ±0]

Further EET [UTC +3]

Australian EDT [UTC +11]

Australian CDT [UTC +10:30]

New Delhi [UTC +5]

China (West) [UTC +6]