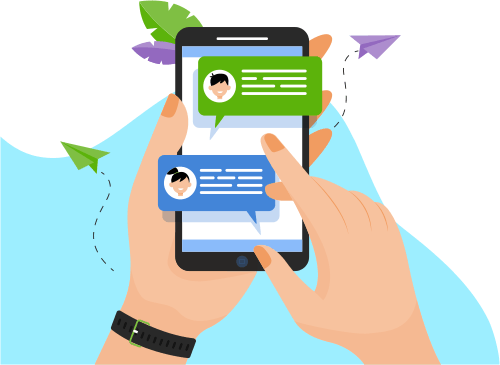 Now you can Instantly Chat with Kranthi!
About Me
FgggH7.3 years of experience in IT Industry in data warehouse environment in Banking Domain.
6.3 years of experience as an ETL developer 1 experience in application support.
Good Knowledge in FSLDM and Dimensional Modeling.
7 years of ...rience in application support.
Good Knowledge in FSLDM and Dimensional Modeling.
7 years of experience in Teradata, Datastage, UNIX, Oracle, and Control-M.
Experience in Teradata utilities (Bteq, Mload , fast load and fast export).
Very Good in Performance Tuning, Indexing in Teradata.
Experience in Datastage which includes working on parallel jobs, sequence jobs, before and after sub routines.      
Strong in writing SQL Queries, Teradata utilities and UNIX scripting.
Knowledge in Hadoop, HIVE, Sqoop, DMX, HDFS and MapReduce.
Good work ethics with good communication and interpersonal skills.
Capable to deliver into the new leading Technologies.
Experience in Application support, Root Cause Analysis for defect fixing. 
Experience L1,L2 and L3 support.
Experience in Migrating Mainframe Cobol programming to Datastage Jobs.
Ability to work well in both a team environment and individual environment. 
Executed software projects for Bank of America, OCBC Bank and HSBC.
Show More
Skills
Programming Language
Data & Analytics
Others
Database
Web Development
Software Engineering
Operating System
Portfolio Projects
Company
MAS610(Monetary Authority of Singapore)
Contribute
As per MAS610 regulataryrequirements ,written mapping from different source tables and developed code and generated reports .Unit testing.Writing Complex SQLs in Teradata.Preparing datastage jobs.
Description
The Monetary Authority of Singapore (MAS) has issued revised regulatory requirements which set out the revised reporting standards for banks in Singapore. These changes will take effect on 1 October 2020. This is in line with MAS' objectives to collect data in machine-readable format and to reduce duplicate data submissions by financial institutions (FIs). 
 The key changes to the regulatory requirements include:
(i) Collecting more granular data of banks' assets and liabilities by currency, country and industry. Greater granularity allows better identification of potential risks to the banking system;
(ii) Rationalizing the collection of data on RMB business activities and deposit rates.  The standardized requirements will provide greater consistency and reusability of the data; and
(iii) removing the Domestic Banking Unit and Asian Currency Unit1 and for banks to report their regulatory returns in Singapore dollar and foreign currency instead.
Show More
Show Less
Company
PRDS (Party Referential Data Store)
Contribute
Prepared LLD documents & Source to Target Mappings.written complex B.teq scripts for transformations and loading.Datastage job preparation and autosys JIL preparation.Unit Testing.Application support
Description
PRDS (Party Referential Data Store) is a ADS (Authorized Data Store) for Client/Customer data in Bank. It holds the customer/client, Customer to Account linkage and aml-kyc information received from multiple Upstream and sends to multiple Downstream applications. PRDS is a component of the Master Reference Data Strategy which serves as a data store to support enterprise initiatives and repository for combined wholesale and retail customers.
Show More
Show Less
Company
CODS Transactions
Contribute
Understanding mainframe Cobol programming logic.Migrating Mainframe to Datastage.Preparing Source to Target Mapping.Extensively used Datastage 9.1 for ETL processing.Creating drafts in control-M.
Description
CODS Transactions module contains all different types of transaction details done by the customers in North America. As part of this project we get the source data in terms of Cobol Copybook files from different servers. After performing the basic cleansing process and other transformations specific to the client requirement and load into the Stage, Target table which is the ODS. Further, based on Cobol program logics, we generate outbound files. This project main intension is to migrate of Mainframe to ETL.
Show More
Show Less