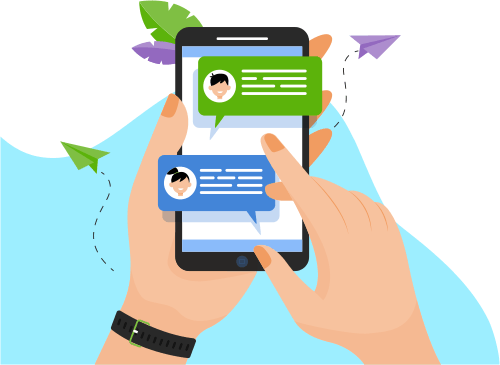 Now you can Instantly Chat with Jameel!
About Me
Having 3+ years of Experience in Data Warehousing & Business Intelligence Application, gaining strong professional experience in Microsoft Business Intelligence Tools like SQL Server Integration Services (SSIS), SQL Server Reporting Services (SSRS... Intelligence Tools like SQL Server Integration Services (SSIS), SQL Server Reporting Services (SSRS), SQL Server Analysis Services (SSAS).And Good knowledge on Power BI.
Working in Control Flow Transformation like For Each Loop Container, Sequential Container, Execute SQL Task and Data Flow Task in Designing packages.
Working in Data flow Transformations like Lookup, Derived Column, Conditional Split, Sort, Data Conversion, Union All, Merge Join, and OLEDB Command to load data into SQL Server destination.
Good Experience in Implementing Checkpoint, Transactions, and logging for packages.
Good Experience in building Package deployment and Package Configuration.
Experience in creating the reports as per client's requirement in the form of Linked reports, parameterized, Cascaded Parameterized reports, Sub reports, Tabular, Matrix, Chart and other type of reports using SQL Server Reporting Services (SSRS).
Extensive experience with SQL Server and T-SQL in constructing triggers, Stored Procedures, tables, views, and indexes.
Good Knowledge on Creating MDX Queries, Dimensions, Cubes for Multidimensional analysis using SSAS.
Good Knowledge on Power BI-Power Pivot to develop analysis prototype, Power View and Power Map to visualize reports and created reports and dashboards using Power BI.
Good Knowledge on designs and process flow on to how standardize Power BI Dashboards to meet the requirements of the business.
Developed reports and dashboards using Microsoft Power BI stack- Power Pivot, Power View and Power Query.
Extensively used several types of Visualization in Power BI according to the requirements, producing Daily and Monthly reports in Power BI.
Good communication, inter-personnel skills and good team player.
Self-motivated individual with strong analytical and problem solving abilities, Proactive, Dedicated, enjoy learning new technologies and willing to take on extra responsibilities to get work done.
Show More
Skills
Data & Analytics
Database
Programming Language
Web Development
Others