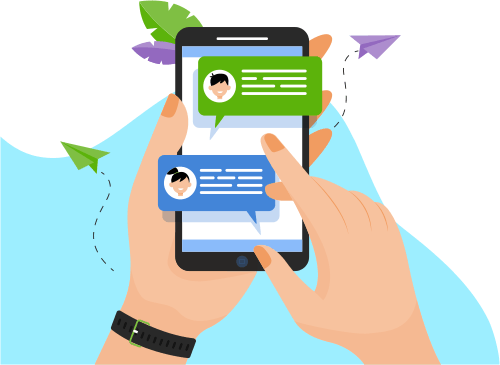 Now you can Instantly Chat with Lovkesh!
About Me
● Having more than 12 years of experience in the IT industry and  7 years experience in Microsoft SharePoint(MOSS 2007, office 365, SP2010, SP2013,2016), SharePoint 2013 Online(O365),  and knowledge in NET Framework, C# and ASP.Net .NET Techno...13,2016), SharePoint 2013 Online(O365),  and knowledge in NET Framework, C# and ASP.Net .NET Technologies
● Experienced in working with the SharePoint App model and having knowledge of Web APIs, SharePoint CSOM,JSOM, SharePoint REST API and Angularjs, Spfx
● Extensive knowledge and experience in Custom SharePoint hosted and Provider Hosted Add-in
● Experience in Workflows, event receivers, timer jobs, custom Webparts, SharePoint sites using templates, list and libraries, social features, front end designing, SharePoint designing, enterprise search and BCS along with configuring, administering, managing and troubleshooting SharePoint 2013 and 2016
● Experience with Office 365 API
● Experience in SPFX, PowerApps, MS flows is plus
● Experience with SharePoint Patterns and Practices (PnP) a plus
● Expertise in designing and implementing various SharePoint Web Parts, site definition, timer job, Content Types and various custom Document Libraries and Lists.
● Experience of Client Object Model which is a new API in SharePoint 2010 that runs on the client and can be called from JavaScript, .NET, or Silverlight.
● Strong HTML 5, CSS 3, JavaScript skills, as well as experience with Responsive Design (i.e. Bootstrap, AngularJS)
● Experience with SQL Server Reporting Services, SQL Server Analysis Services, and/or SQL Server Integration Services.
● PowerShell scripting 
● Experience in Migration from SharePoint 2010/2013/2016 to Office 365 
● Installed and Configured Fast Search Server in Stand-alone deployment and Multiple Server Deployment Knowledge of BCS and SharePoint Designer BCS specific tooling.
● Hands on Experience in coding and implementation of high-end applications with Microsoft .NET Framework 2.0/3.0/3.5/4.0/4.5, VB.NET, ADO.NET, C#, LINQ, JavaScript, VBScript, SQL Server 2005/2008 and MS Access 2003/2007/2010.
● Extensive Experience in design and development using XML Web Services, APIs, XSLT customization, XML Schemas, XPath, XQuery, SOAP and WSDL.
● Knowledge of Generics, Serialization, Collection, Events, delegates and Threading Strong knowledge in SSAS and experience in SSRS.
● Proficient in Stored Procedures, Functions, Views, Triggers using PL/SQL.
Show More
Skills
Web Development
Programming Language
Development Tools
Database
Others